Hello Small Dog lovers and thanks for reading my August 2021 Newsletter. We've added quite a bit of information, lifestyle tidbits, and other articles that might appeal to many small dog owners. Here's what's new at Small Dog Place
Small Dog Newsletter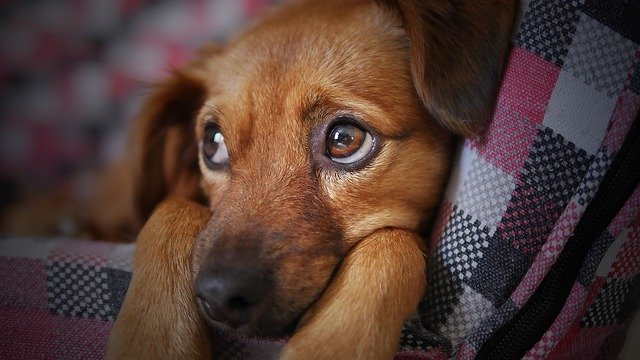 Your canine furbaby is more than just a pet. We know he's a vital part of your family. These furballs give meaning to our lives more than they know.
Because of their cheerfulness and loving characteristics, they add vigor and color to our life. They also motivate us to be more active and enjoy a minute or two of satisfying breaks from our chaotic daily routine.
However, these perfect furry angels don't have the ability to describe how they feel if an illness bothers them. As responsible pet owners, we have to be careful and responsive about their healthcare needs.
Read more about Common Deadly Yet Preventable Dog Diseases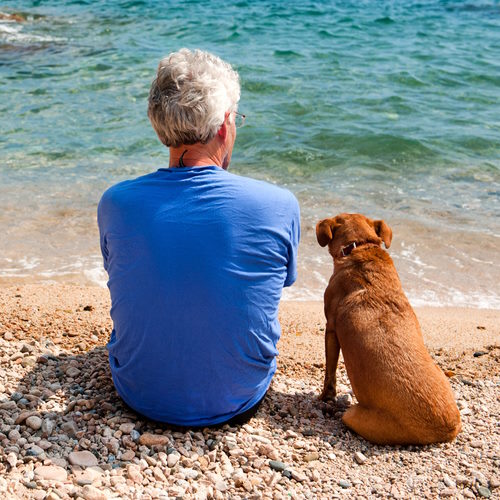 Call them Old-Fashioned, classic or vintage, some names seem to come and go, but many are making a comeback.
Some ancient boy names are just as popular today as they were 4 or 5 centuries ago. Consider John, William, Andrew, George, or Henry. Some names just seem to stand the test of time.
Others come in and go out of favor as the centuries march forward. But what if you want a unique name of a dog rather than your human son? Some of those names that seem to be lost to history can quickly be revived by naming your male puppy an old man's name.
Here's what I came up with for Old Man Dog Names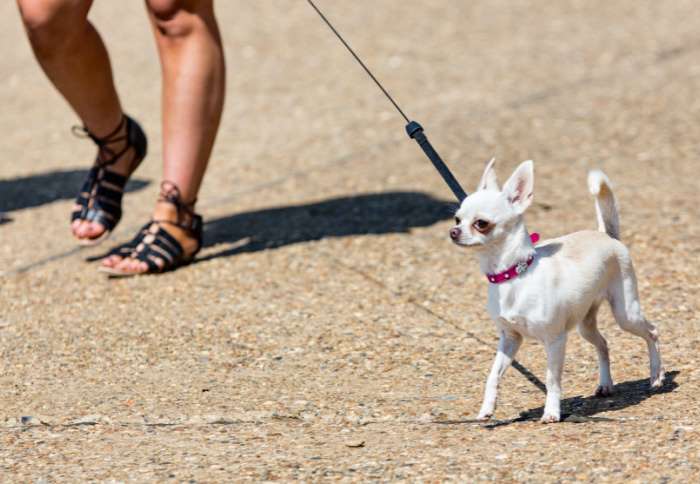 Divorce is one of life's most stressful events, according to the Holmes Rahe Stress Inventory.
Indeed, anyone who has been through a divorce or breakup knows how life-changing and challenging it can be. Although there are many issues to deal with during a breakup – including dividing assets and potentially having to move to a new home – loneliness is one of the major problems that can ensue, and having a dog can help ease this anguish.
How Getting a Dog Can Heal Your Heart After a Breakup
Since the outbreak of COVID-19, we have all been socially isolated, lives have been dramatically changed, and bad news has flooded from every direction. It is almost impossible not to feel worried right now. A strong connection with your dog can assist in relieving some stress that has come during this difficult time.
According to specialists such as the Human Animal Bond Research Institute, socializing with pets helps to reduce loneliness, anxiety, and depression.
How to Build a Stronger Bond with Your Dog
---
Small Dogs: An Introduction
Everyone who doesn't have a dog, wants one these days. Those that only have one dog and considering a second dog to keep the first dog company. The pandemic has changes our lives in the most dramatic ways and the world of dog ownership is no different. If you are one of those people considering opening up your home to a new furry child, here is a good place to start.
Read, Small Dogs, An Introduction
Finding the Information You Need on This Website
With so many pages on a website, how does one navigate to that specific page which has the information you need? If you're like me, as websites get larger and larger, it's becomes burdensome to find what you are looking for. Does this happen to you?
Well, Small Dog Place isn't that big, it still has almost 700 articles all devoted to people who love, own or want to acquire a small dog. That's a lot of information. Here's a few tips for navigating and finding what you need.
Site map, aka site index, akc table of contents? Whatever you chose to call it, it may help you find a specific topic. Site map.
Use the navigation at the top of each page.
Search. You'll find this search box on every page of Small Dog Place. It contains links to all your favorite pages on Small Dog Place as well as my other dog website, Miracle Shih Tzu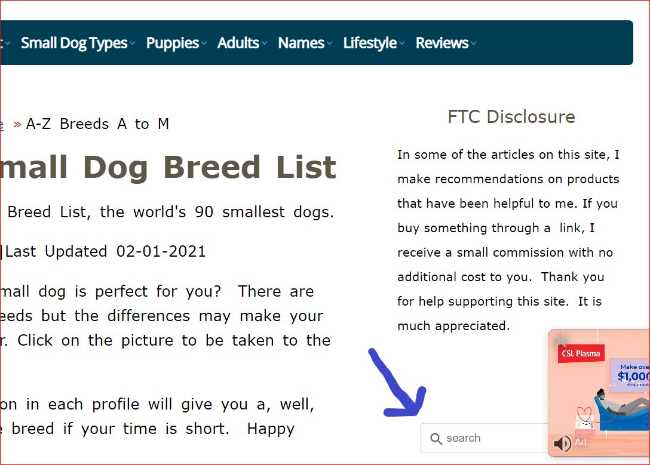 Contact me if you don't see what you need. We'll make every effort to find that information for you.
Most Popular Pages on Small Dog Place
Just in case you missed them, there are about 20 plus articles that come up and again as the most popular and most visited pages on this website. Want to know what other people are reading?
Do You Have Questions for Me? Would you like to See Articles Devoted to a Specific Topic? How Can We Help? Why Not Contact me.
---
I love hearing from my readers and I hope you will take the time to connect also. If you'd like to reach me, just click on this contact form and send it directly to my inbox.
---
Does This Article Deserve Your Thumbs Up?
We always appreciate your support and encouragement. Your thumbs up means so much to us. Please like this article.
<!–
–!>
If you find this page or any page on Small Dog Place Helpful, or Useful in anyway, I'd love it if you would click the small heart found on the bottom right of each page.
You can also share or bookmark this page — just click on the: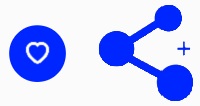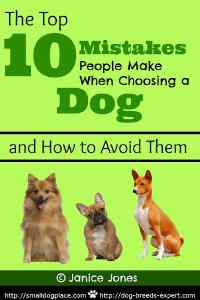 Free Monthly Newsletter
Sign Up for Our Free Newsletter and get our Free Gift to You.
my E-book, The Top 10 Mistakes People Make When Choosing a Dog (and how to avoid them)



This article was originally published by Smalldogplace.com. Read the original article here.