Double Ended Dog Lead by Andrew Long
|Published 11-16-2021 Read Time: 3.5 minutes
Are you having trouble training your puppy, or stopping your dog from pulling? Or do you simply want to be in greater control of your canine companion when you are out walking together?
If the answer to either of these questions is a yes, then the double-ended dog lead might be exactly what you need.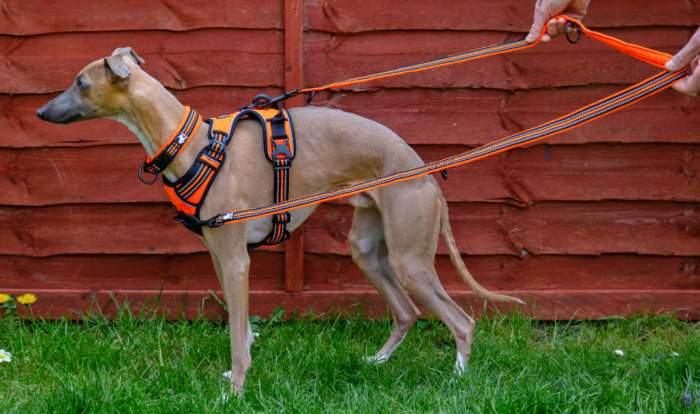 The double-ended lead, often referred to as a double ended training lead or double clip lead, has become very popular with dog owners throughout the world.
The truth is there are many more people, and dogs, who could benefit from using one. However, not everyone understands what a double-ended lead is and how it can be used for so many situations.
What is a double-clip lead?
A double ended lead has, as the name suggests, two ends, each with a clip that attaches to your dog, ideally through a well-fitted harness.
The double-ended lead can be used to control your dog and is classed as both a short term training aid and long-term walking tool.
For those owners that do not want to attach a traditional lead to a collar, a double ended lead can offer a comfortable walking alternative for both dog and owner. If your dog pulls excessively, it can be used in combination with a harness, good training techniques and appropriate voice commands.
How a double-ended lead works
The double-ended lead does not just simply produce better, and safer, 'braking' for your dog.
By having greater control over the forward motion of the dog via the lead clipped to the front of the harness, you can also steer your dog better. In practice this means that you can gain control over even the strongest dog, by bringing them back close to your side.
The steering end of the lead is attached to the front clip of a harness around the dog's chest. By pulling the steering lead to the side, or allowing the front part of the lead to go taut, this gently prevents your dog from going forward and puts you in better control.
If you are exerting some pressure on the brake lead at the same time, your dog can be brought back quickly to where you want them to be, by your side and under your control.
You can also use voice commands to reinforce a positive action and good walking behaviour. Many owners will use words like "close" and then reward their dog when the lead is slack and the dog is walking by their side.
Advantages of a front-clip harness
A front clip harness is a great way to help prevent injury to your dog's neck and throat when it is used with a double ended lead.
A front clip harness allows the owner to exert sideways forces to prevent the dog from going forward. A standard harness which includes a top clip only, will give you a brake and nothing more.
In many cases this is absolutely fine, especially if your dog does not pull on the lead. However, if your dog pulls, the front clip can provide owners with much better control.
Other uses of a double clip dog lead
This type of lead is normally 2 metres (about 79 inches) or so in length and will have rings attached to different points down the length of the lead.
This allows you to attach a spring clip on one end of the lead to the ring of your choice. By doing so, you can turn the double ended dog lead into a standard lead, a tethering device and even a hands free walking aid.
Some owners even use the double ended leads to walk two dogs at the same time.
There are really no disadvantages to using a double-ended lead, especially when it is used with a good harness. They are quick to put on and take off and have many uses.
Double-ended leads and puppy harnesses are a boon to training and help make sure that your young dog doesn't pick up bad habits.
It is also amazing what the sight of a double lead and harness does for the confidence of the general public, not all of whom are dog lovers after all.
A dog in its harness with a double-ended lead is a very comforting sight. Other walkers can be reassured that your dog is totally under your control, which is better for everybody, including your dog.
Double Ended Dog Lead Author Bio
Does This Article Deserve Your Thumbs Up?
We always appreciate your support and encouragement. Your thumbs up means so much to us. Please like this article.
<!–
–!>
If you find this page or any page on Small Dog Place Helpful, or Useful in anyway, I'd love it if you would click the small heart found on the bottom right of each page.
You can also share or bookmark this page — just click on the: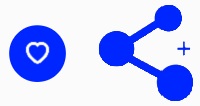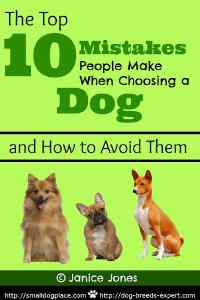 Free Monthly Newsletter
Sign Up for Our Free Newsletter and get our Free Gift to You.
my E-book, The Top 10 Mistakes People Make When Choosing a Dog (and how to avoid them)



This article was originally published by Smalldogplace.com. Read the original article here.