Phenobarbital for Dogs by Sam Shaw |Published 11-22-2021
Epilepsy can affect any dog breed, with the most common dog breed affected being the Golden Retriever. It is a seizure disorder that is caused by abnormal electrical patterns in the brain.
Epilepsy in dogs means pet parents have to understand the symptoms, medication side effects, and know what to look out for when using phenobarbital for dogs.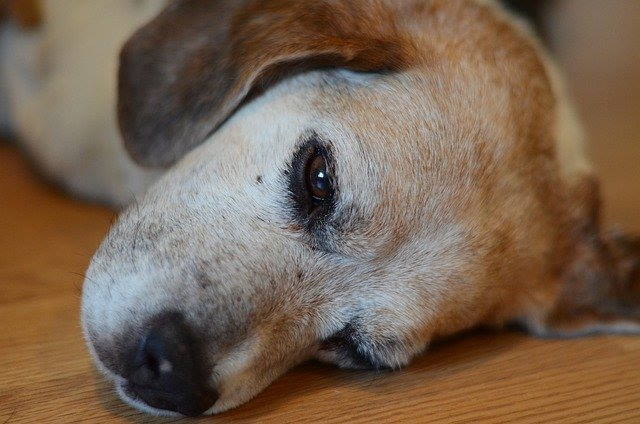 Phenobarbital for dogs is a popular, and often- prescribed medication used to treat seizures in dogs. Anticonvulsant drugs like phenobarbital are used to treat seizures in dogs, including those caused by epilepsy. There are also numerous healthier alternatives like CBD for pets without the THC, instead of using phenobarbital for dogs.
Unfortunately, there is a higher incidence of seizures found in certain dog breeds like Goldens. When a dog is diagnosed with epilepsy, ongoing veterinary treatment is essential to prevent overheating, brain damage, and disruption to the body's circulation.
What is Phenobarbital for Dogs?
Phenobarbital for dogs is a barbiturate that affects the nervous system in dogs. It's a depressant that's also known by the name Luminal or Barbital. Phenobarbital helps to reduce the severity of seizures, as well as the duration of each seizure.
What Happens During a Seizure?
We adore our dogs, and there's nothing as frightening as watching your dog have a seizure. During a seizure, also called status epilepticus, anticonvulsants are given intravenously to your dog. That said, phenobarbital for dogs are usually given by mouth when used for long-term maintenance.
Anticonvulsant drugs like phenobarbital for dogs are usually started off on a low dose. This is then gradually adjusted until the seizures are controlled. When discontinuing an anti-convulsant, you should do so gradually to avoid triggering another seizure. Working closely with your veterinarian at all times is important when you have a dog that suffers from seizures.
Primary or Idiopathic Epilepsy
This refers to epileptic seizures of an unknown cause. It is inherited in certain breeds like the Golden Retriever and Beagle. A veterinarian has to first diagnose epilepsy, and at the same time eliminating other seizure causes, like those relating to structural brain abnormalities like hydrocephalus, encephalitis, or metabolic disorders like hepatic encephalopathy.
Idiopathic epilepsy usually affects dogs around 6 months to 5 years of age. Your veterinarian will do a full history and a neurological exam. If the epilepsy can't be cured, then your veterinarian will prescribe an anticonvulsant drug for your furry best friend. Phenobarbital for pets is an anti-convulsant drug that is used on animals that suffer from seizures.
Your veterinarian will decide which drug is best for your dog, and also decide as to the dosage of the prescribed drug.
Dog Breeds Most Affected
Beagles
Keeshonden
Siberian Husky
Irish Setters
Labrador Retrievers
German Shepherds
Springer Spaniels
Belgian Tervurens
Secondary Epilepsy
This is caused by seizures induced by viral or infectious diseases, metabolic disorders, nutritional imbalances caused by low-quality diets or traumatic injury to pets. Seizures can also be seen in dogs with a thyroid condition.
Certain dog breeds like the Golden Retriever, Springer Spaniels and Irish Setters may be more prone to this. Symptoms include partial paralysis, weakened reflexes, inability to feel paw position in all 4 legs, loss of balance, difficulty swallowing, and vomiting.
Treatment will usually involve thyroid replacement therapy. As usual, it's best to always work closely together with your veterinarian for the best advice and veterinary treatment.
What Causes Seizures in Dogs?
Brain trauma

Liver disease

Kidney failure

Anemia

Toxins- poisoning via plants, toads, chemicals

Electrolyte imbalances

Stroke

High or low blood pressure
Laboratory Tests
Your veterinarian will do diagnostic testing via CT scans, MRI scans, plain x-rays with a special dye called myelegrapghy. Some tests will include the use of an electroencephalogram which will record electrical activity in the muscles and nerves.
Blood tests are also used to detect metabolic disorders which may affect the nervous system in dogs. Cerebrospinal fluid may also be analyzed and tested for meningitis, encephalitis, cancer, or an injury to the spinal cord itself.
Dosage
Dosage will differ among dogs. Your veterinarian will prescribe the correct phenobarbital dosage for your dog after considering a few things like weight, seizure severity, and regularity. This drug is usually prescribed for every 12 hours. Starting dose of phenobarbital is 1mg per pound of your dog's weight.
Your veterinarian will weigh your dog. Dosing should not be missed, and a dosing schedule for Phenobarbital is recommended so that the drug is given at the same time each day, and that a dose is not missed. If a dose is missed, it could lead to a severe seizure episode.
Rule of thumb here is to never double up on a missed dose with this drug. Administer the missed dose, and then wait for a full 12 hours before giving the next dose.
Side Effects
One of the most common side effects of phenobarbital is excessive hunger and thirst. There are also other side effects. These may include the following:
Excessive anxiety
Ataxia
Depression
Liver damage/failure
Hyperactivity
Jaundice
Vomiting
Weight loss
Anorexia
Weight gain from excessive hunger
Drug Interactions with Other Medications
Dogs on certain medications should not take phenobarbital. You will need to consult with your veterinarian about your dog's past and present health conditions, and also, as to what meds he or she may be currently on. Consult with your veterinarian if your dog is on any of the following meds:
Anticoagulants
Beta-adrenergic blocker
Corticosteroids
Diazepam (along with other central nervous system depressants)
Doxycycline
Furosemide
Griseofulvin
Metronidazole
Rifampin
Theophylline
Valproic acid
Phenytoin sodium
Opiate agonists
Phenothiazine
Aminophylline
Antihistamines
Drug Interaction With Other Health Conditions
Dogs with certain health conditions should not be taking this drug. These include the following:
Heart disease
Anemia
Kidney disease
Respiratory issues
Hypovolemia
Liver disease
Addison's disease
Alternative Meds for Phenobarbital
If your dog is suffering from any of the numerous side effects from Phenobarbital, it's best to immediately consult with your veterinarian. Alternate meds may include the following:
Potassium bromide (K-Brovet)
Keppra
Zonegran
As usual, it's always good to supplement your dog's high-quality dog food formula with supplements for optimal health. A healthy diet is important for dogs that suffer from seizures. Because anti-seizure meds are closely linked to kidney damage and toxicity, a healthy and balanced diet will help your dog recover.
Whether your dog is an active youngster or an older senior, diet and supplements are key factors in fighting diseases, and boosting immunity. Read the promising results from numerous CBD clinical trials and seizures.
What is CBD Oil for Dogs?
CBD is a component of the cannabis plant that does not have a psychoactive effect when it is free of delta-9- tetrahydrocannabinol (THC). Pet CBD products should contain less than 0.3 % THC, if any at all.
CBD is a non-psychotropic phytocannabinoid, and offers both therapeutic and medicinal purposes for humans and pets naturally in the form of capsules, dog treats, transdermal patches and tinctures made specifically for pets.
It's a supplement that can be taken every day with other doggie supplements, and is the new superfood of 2020. As a nutraceutical, CBD benefits optimal well-being in all pets by reducing inflammation and anxiety. The key here is to only purchase high-quality CBD oil for your pets via tinctures, treats, sprays or lotions.
CBD oil is packed with essential minerals like iron, zinc, and magnesium which are all beneficial for canine health. Zinc is key to hair health, and good skin and coats in pets. Cannabidiol oil also contains elastin and collagen which promotes healthy hair in people. It is high in antioxidants, and yields vitamins A, E, and C, which protects from free-radicals caused by everyday pollution.
C02 Extraction
Extraction of CBD oil takes place via a carbon dioxide process called CO2 extraction. This uses pressurized carbon dioxide to extract the CBD from the entire plant. CO2 functions as a solvent when reaching extreme temperatures, yet because it is under boiling point, it's cold.
It is processed to create oil from the plant. It is also a clean and environmentally friendly process. This is one of the best methods used to ensure a high-quality cannabidiol oil for your pets.
Winterization
This is an optional and additional step in the processing of CBD oil for pets and people. Cannabidiol is an active compound in hemp. When CBD is extracted using the CO2 method, cannabidiol oil is removed from the plant.
Winterization is an important step because it further purifies the hemp extract, and allows for removal of additional phytonutrients like terpenes and flavonoids.
After the winterization process, you'll have a CBD isolate which contain no other phytonutrients, and is THC-free. As a consumer, it's best to consider asking for a certificate of analysis (COA), so that you can ensure that you're purchasing a high-quality CBD tincture, treat, capsule, transdermal patch or lotion for your furry best friend.
Low-quality CBD oils may contain contaminants like pesticides. Hemp CBD oil for pets is a nutraceutical that delivers numerous health benefits naturally without side effects.
Consulting with a holistic veterinarian will help ensure that you're using the correct dosage and potency for optimal efficacy for a particular condition. If the dosage is too low, it may not be effective.
That said, most veterinarians and CBD experts recommend that when starting off with a CBD product, it's best to begin with a low dosage, and to slowly work your way up.
Studies Show That CBD May Benefit Certain Health Conditions in Pets
It's also may be beneficial for numerous other health conditions that are common in dogs. These conditions include:
Chronic pain & anxiety reliever (great for dogs that are ill or recovering from surgery)
May help with canine depression resulting from pain after a surgery or illness
May provide relief from cancer side effects like chemotherapy and radiation
Promotes healthy skin and coat by preventing sebaceous gland cells from secreting too much sebum & may help prevent and treat hot spots in dogs.
May provide benefits to dogs with neurological disorders
Helps decrease inflammation in dogs
May help prevent cognitive decline
May be beneficial for cardiac health
CBD may be beneficial in preventing tumor growth
CBD helps with diabetes prevention by reducing diabetes up to 56%, and reducing associated inflammation in diabetic dogs.
May help with digestive issues
May help with blood disorders
Fights off free radicals, and may prevent the development of cancer
That said, there still needs to be more research done on the benefits of CBD as an effective treatment for the above mentioned health conditions. But this is what we know today about CBD and how it's used for seizures after being approved by the FDA.
CBD for Epilepsy in Dogs
The American Kennel Club (AKC) discussed a major clinical trial that studied the use of CBD for dogs with epilepsy at Colorado State University headed by Dr. McGrath. The study adds that the "Efficacy of Cannabidiol (CBD) for the Treatment of Canine Epilepsy".
According to Dr. McGrath, up to 30% of dogs receiving standard anti-epileptic therapy remain uncontrolled for their seizures, and the side effects of the antiepileptic drugs are often unacceptable.
"CBD is a non-psychotropic component of the Cannabis sativa plant, which has been shown to have anti-convulsant properties. This randomized, double-blinded, placebo-controlled, crossover clinical trial study will be utilized to prove its effectiveness.
"The timeliness and importance of research into the role of Cannabis in veterinary medicine cannot be emphasized enough," stated Dr. McGrath. "With the changing public perception of Cannabis, it is time that we put science behind the stories and claims.
We need to know if this drug is safe and if it works. If CBD is effective for treating epilepsy, it has the potential to save the lives of dogs around the world, " via the AKC. There are numerous other studies that attribute CBD's effectiveness in reducing inflammation that is linked to seizure activity in dogs.
If your dog is struggling with seizures, or just feeling out of sorts, hemp CBD for pets may be an option. Just recently, Epidiolex was approved by the FDA. It's the first and only FDA approved for the treatment of seizures in people. With all the current CBD research still ongoing, hemp CBD for pets does seem to be effective in pain management, as an anti-inflammatory, and as an anti-seizure supplement in dogs.
As with all health conditions including mild or chronic pain, it's best to always consult with your veterinarian. So far, we've seen how CBD improves immunity and boosts health in both pets and people.
As a hemp-based supplement for dogs that's available via tinctures, treats, capsules, lotions, sprays and more, it helps to also reduce stress, tension and promote relaxation.
Author Bio
Sam Shaw is a health and wellness guest contributor and entrepreneur from Los Angeles. He loves to write about all things sustainability, holistic health, and pet wellness.
Does This Article Deserve Your Thumbs Up?
We always appreciate your support and encouragement. Your thumbs up means so much to us. Please like this article.
<!–
–!>
If you find this page or any page on Small Dog Place Helpful, or Useful in anyway, I'd love it if you would click the small heart found on the bottom right of each page.
You can also share or bookmark this page — just click on the: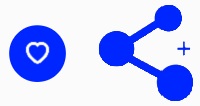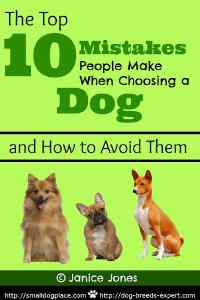 Free Monthly Newsletter
Sign Up for Our Free Newsletter and get our Free Gift to You.
my E-book, The Top 10 Mistakes People Make When Choosing a Dog (and how to avoid them)



This article was originally published by Smalldogplace.com. Read the original article here.