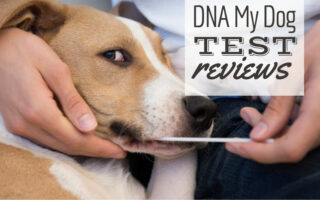 Have you always wondered about your dog's mysterious mix of breeds? If you got your dog from a shelter or a rescue, you likely have no concrete idea. With the DNA My Dog breed identification test kit, you may be able to confirm some of your suspicions about what the heck your dog is. But is this the best DNA breed test for the results you want? We uncover all the details about DNA My Dog to help you decide.
View DNA My Dog on EasyDNA's Website
Article Overview
DNA My Dog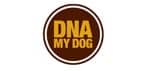 Pros
Least expensive test we've reviewed
Comes with two swabs and free replacement if damaged
Charitable shelter program donates funds to U.S. and Canadian shelters
Live chat (including with DNA consultant), phone, and email customer service for any questions
Get results in 2-3 weeks
Cons
Only 98 breeds in their database (some other tests have 350+ breeds)
Many customer complaints about accuracy
Several consumer complaints about delayed results
Key Features
Tests for 98 different dog breeds (you can find the breed list on the website)
Easy cheek-swab sample collection (see video below)
Gives you a comprehensive guide to personality traits, behaviors, and exercise routines for each breed in your dog
Results include a guide of common illnesses and health concerns that affect each breed in your pup
Discounts when you purchase multiple test kits
DNA My Dog Results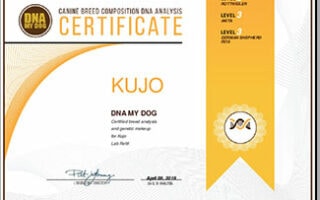 Unlike some other breed identification kits that give you specific percentage breakdowns, DNA My Dog breaks down your dog's breeds using a breed composition scale with different levels.
Level S – a single breed match, meaning they only found 1 breed at a high level in the DNA of your dog (most mixed-breed dogs won't have a breed in this category)
Level 1 – match between 61-99%
Level 2 – 40-60% range
Level 3 – 25%-39% range
Level 4 – 10%-25% range
Level 5 – 10% or less
Level T – trace DNA amounts in your dog
Price
DNA My Dog Breed Identification Test (98 breeds): $79
Other At-Home Dog Testing Kits Offered By EasyDNA
DNA My Dog Coupon Code
Looking for a DNA My Dog promo code? Click here for the best deal we can find.
How Do I Collect My Dog's DNA?
Are you wondering if you can actually get a cheek swab from your pup? This video shows you the easy steps with some tips for difficult dogs.
What's Our Final Verdict?
If you want a bare-bones test that won't break your budget, DNA My Dog could be just what you're looking for. But keep in mind, you're not going to get the level of accuracy you'll find with some top at-home DNA dog testing kits. Why? DNA My Dog only has 98 breeds in their database compared to 350 breeds that the best companies test for. And you won't get specific percentages of each breed. Still, if you want to save money, DNA My Dog can be a fun way to discover more about your pup.
This article was originally published by Caninejournal.com. Read the original article here.