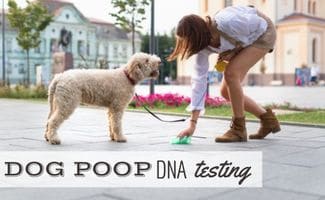 Dog poop waste isn't just a stinking eyesore. It also poses health and environmental risks. But many pet owners — up to 40% — don't bother to pick up after their pups. That's a lot of unwelcome waste, especially in densely populated communities like apartment or condo complexes and urban cities.
Fortunately, there's a new way to nab non-scoopers — through dog poop DNA testing. Yes, that's actually a reality these days. And a growing number of residential property owners in the U.S. and beyond are jumping on board this CSI strategy to help keep their communities poop-free. How does this unconventional approach to pet waste management work? And is it legal?
Article Overview
How Does Dog Poop DNA Testing Work?
For properties that have established waste management programs using poop DNA testing, all renters or owners are typically required to participate. Dog owners swab the inside of their dog's cheek and mail the sample into the company's laboratory, where a DNA profile is taken and stored in their registry.
Then, when property managers or staff find poop on their grounds, they use a special dog poop DNA test kit to collect a sample and mail it to the company. The company's lab then analyzes the DNA in the dog poop and matches it to the offender in the registry.
It's up to each property to set its own specific regulations and penalties. Many involve hefty fines for violations and even lease termination for repeat offenders.
Dog Poop DNA Testing Companies
Currently, a couple of companies offer these dog poop DNA testing services nationwide that you may want to consider if you're a property manager or manage a homeowner's association (HOA).
PooPrints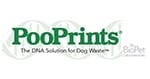 Visit Website
The pioneering dog poop DNA testing company, PooPrints, launched in 2010. More than 6,000 properties in the U.S., Canada, and the U.K use the pet waste management program.
Mr Dog Poop DNA Service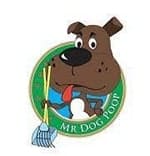 Visit Website
Mr Dog Poop launched a very similar dog poop DNA testing service in 2014. It's now available in 48 states in the U.S. There's no information on how many customers they currently serve.
See How One Urban Apartment Complex Uses PooPrints
A local newscast recently featured one apartment building in St. Louis, MO, that implemented PooPrints as part of their rental regulations. The video also includes a brief interview with PooPrints CEO, J Retinger.
How Accurate Is Dog Poop DNA Testing?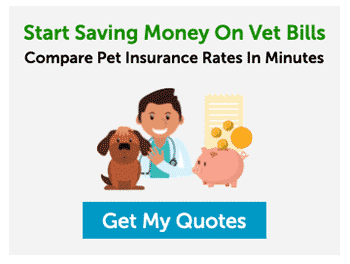 The short answer is that both PooPrints and Mr Dog Poop's testing are highly accurate because both utilize stringent laboratory processing and procedures. PooPrints technology uses at least 16 genetic markers to identify a match. According to PooPrints' website, "The probability of another genotype matching in addition to the reported dog having the same combination of alleles, ranging from 1 in 1 million to greater than 1 in 60 sextillion. This means we can be confident that the generated profile is truly a unique identifier."
Mr Dog Poop's website points out that there are many factors that they analyze to determine a match and that they "typically see results in the hundreds of trillions to one that any two dogs might be guilty of depositing the poop sample on a property."
How Much Does It Cost To DNA Test Dog Poop?
PooPrints doesn't list their pricing on their website. You can request a quote online or speak with their customer representatives. The cost varies slightly depending on the size and location of the community. After the initial dog registration swab kits, you only pay for each pet waste test.
Mr Dog Poop is much more transparent about their pricing. They charge $34.95 per dog for the initial swabbing kit and lab processing. Poop collection kits cost either $9.95 or $39.95 (it's unclear what the difference is between the two options), and the poop sample lab processing is $40 per sample.
Are There Legal And Privacy Issues?
So, some dog owners question whether being required to have their dog DNA tested is legal. Yes, it is legal in the U.S., Canada, the U.K., and several other countries. If you're worried about how these companies share your dog's DNA profile, there's no cause for concern. Both PooPrints and Mr Dog Poop have strict privacy standards and don't share a dog's DNA results with anyone other than the pet owners and property managers.
The Hazards Of Dog Waste
Many dog owners don't realize the risks that leaving your dog's poop on the ground can pose for other dogs, humans, and the environment.
Disease Spread To Dogs And Humans
Dog poop is a common source of spreading infectious parasites to other dogs, including hookworms, ringworms, tapeworms, and roundworms.
Dog poop can contain infectious viruses that could spread to other dogs, including parvovirus, distemper, canine hepatitis, and more.
Rain washes dog waste down storm drains and into waterways like rivers, bays, and beaches. This can make people sick from salmonella, E. coli, and other infections.
Environmental Pollutant
Since 1991, the U.S. Environmental Protection Agency (EPA) has classified dog poop as a dangerous nonpoint source pollutant, in the same category as toxic chemicals and pesticides.
Dog waste can kill native vegetation, foul drinking water, and make recreational areas unsafe.
Unscooped dog poop can wash into the watershed, releasing compounds as it decays that can kill fish and any wildlife that relies on that water.
Nutrients in dog waste can cause excessive algae growth that can upset the natural balance of water ecosystems.
The Future Of Citywide Dog Waste Management
In 2021, Tel Aviv, Israel, became one of the latest cities to mandate DNA testing for all dog owners so that the city can identify non-scoopers, who are then fined for the offense. Other cities enforcing similar regulations include Naples, Italy, Leitrim County in Ireland, and the Italian town of Malnate. Will municipalities in the U.S. follow their lead?
Best Pooper Scooper Services & DIY Tools
If you're a property manager who's not sold on DNA dog poop testing programs or you're a homeowner who wants help cleaning up dog poop from your property, you may want to consider hiring a pooper scooper service. Or you could invest in a good poop scooper to clean up your yard quickly and efficiently.
This article was originally published by Caninejournal.com. Read the original article here.