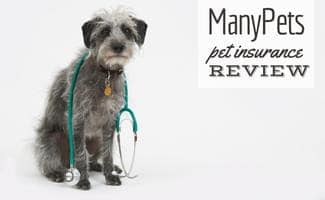 ManyPets has only been in business in the U.S. since March 2021; however, it's the leading pet insurance provider in the U.K. and Sweden (top markets for pet insurance). Unfortunately, ManyPets isn't offered nationwide in the U.S., so it may not be available to you. But if it is in your state, it could be an excellent option for your pet's insurance needs.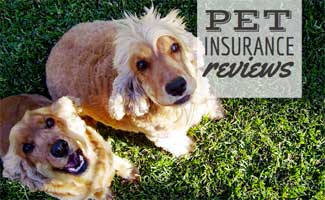 Alternatives To ManyPets
Don't like the score you're seeing? Our experts have analyzed over a dozen pet insurance providers. Check out our pet insurance reviews to learn more about this year's top-ranked companies.
Key Features
Underwriter: Accredited Surety and Casualty Company

A.M. Best rating (a measure of financial stability): A-

Bilateral conditions (a condition or disease that affects both sides of the body) are excluded from coverage
Claims process:

Submit claims via email
Averages a 2-day claim processing timeline
Reimbursement is available via check

Covers curable pre-existing conditions that are free of symptoms and treatment for 18 months (cruciate ligaments and hip dysplasia are excluded)
Offers coverage for grief counseling upon the death of a pet
Family plans cover up to 3 pets under one annual limit
ManyPets isn't available nationwide. It's only available in the following states: AL, AZ, AR, GA, IL, IN, MI, MS, NE, NV, NM, NC, PA, SD, TX, WV, WY.
Customer Service Options & Hours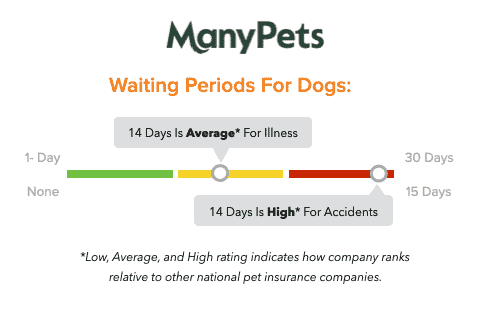 Phone

Monday – Friday: 9am-9pm EST
Saturday: 10am-6pm EST

Email
Live chat
Waiting Periods
Illnesses: 14 days
Accidents: 14 days
Cruciate Ligament: 14 days
Hip Dysplasia: 14 days
Wellness: 0 days
What Does ManyPets Cover?
Please know that none of the providers in our pet insurance comparison charts cover pre-existing conditions, cremation and burial costs, pregnancy and breeding, or unnecessary cosmetic procedures.
All of them cover the following items when deemed medically necessary: emergency care, surgery and hospitalization, specialized exams and specialty care, X-rays, blood tests, ultrasounds, cat scans, MRIs, rehabilitation, cancer, chronic conditions, euthanasia, hereditary conditions, congenital conditions, non-routine dental treatment, and prescription medications. However, this coverage may have limitations, so please review your policy carefully.
| | |
| --- | --- |
| Condition | Covered By ManyPets |
| Behavioral Therapies | |
| Alternative/Holistic Therapies | |
| Cremation | |
| Exam Fees | |
| Wellness Care | Extra Fee |
Wellness Plan
ManyPets offers a wellness plan that's outlined in the table below. The maximum amounts that ManyPets will pay each year for that specific routine care per year are included.
| | |
| --- | --- |
| Treatment | Annual Limit |
| Wellness Exam & Vaccines | $150 |
| Flea/Tick/Heartworm Prevention & Testing | $150 |
| Dental Cleaning | $150 |
| Holistic Supplements & Care | $150 |
As you can see, this wellness plan doesn't cover as many routine care items as most other pet wellness plans. Other companies commonly cover spay/neuter procedures, microchipping, and more.
Pricing Quotes
At present, ManyPets lets you choose your deductible percentage, annual payout, and reimbursement amount from the options below. What you select will help determine your monthly cost.
Deductible Options
Payout Options
Reimbursement Options
$0
$250
$500
Unlimited
80%
90%
100%
Pricing is based on your pet's details. Visit ManyPets' website for a quote specific to your pet. Then use our pet insurance quote form to see how it compares against other top providers.
How Does The Claim & Reimbursement Process Work?
ManyPets uses a "copay then deductible" reimbursement method. This is calculated in the following way:
(Eligible vet expenses x Reimbursement percentage) – Remaining annual deductible = Reimbursement amount
What's Our Final Verdict?
ManyPets isn't our top pick for pet insurance because others can offer lower prices, more comprehensive coverage, and have longer, more stable reputations in the pet insurance industry. We rate the best pet insurance companies based on coverage, customer service and reputation, claim processing, price, plan customizations, and more. Find out who we choose as our top pick in our pet insurance reviews.
This article was originally published by Caninejournal.com. Read the original article here.