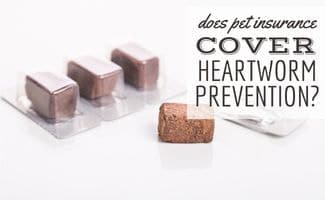 One of the best things you can do for your dog is take her to the vet for an annual checkup. The vet can assess her overall health and administer any vaccines or preventative medication needed to help keep her fit as a fiddle. Unfortunately, this annual checkup can be expensive after you're charged for the exam fee, shots, preventative medicine, etc. Can you get assistance in covering expenses like heartworm prevention through pet insurance? We'll explain how to find the best pet insurance policy to help you cover this type of wellness expense.
Article Overview
Does Pet Insurance Cover Heartworm Medication?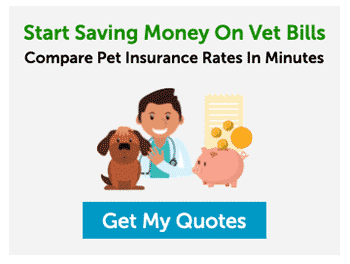 Accident and illness pet insurance policies don't cover heartworm prevention medication. However, if you purchase a pet insurance plan that offers a wellness coverage add-on, it may cover a portion or all of your dog's heartworm preventative needs.
Does Pet Insurance Cover Heartworm Treatment?
Most pet insurance policies don't cover heartworm treatment because it's considered preventable with regularly administered medication. However, there are rare stories of dogs on a heartworm preventative that still contract the disease. Because of this, some pet insurance companies may offer coverage in these instances; however, we wouldn't bank on this coverage.
What Is A Wellness Plan?
Wellness (aka preventative) plans cover a portion of routine vet items, such as annual exams, spaying/neutering procedures, heartworm testing and prevention medication, vaccinations, flea and tick prevention medication, microchipping, and more. The covered items and amounts vary based on the pet insurance company and policy you purchase. Accident and illness pet insurance policies alone don't cover these preventative expenses.
Which Pet Insurance Companies Offer Wellness Plans?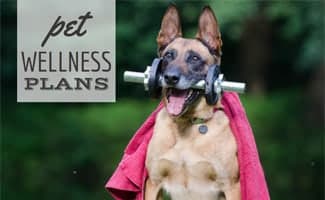 We have reviewed pet wellness plans offered by various companies. Some companies require you to purchase a pet insurance policy and then add a wellness policy to that plan. Other companies allow you to enroll in wellness coverage without buying a pet insurance plan first. To find a company to help assist with preventative medication expenses, you'll want to learn more about pet wellness plans.
Pet Insurance Can Save You Money
Heartworm preventative is something you'll need to purchase regularly year for your dog since it is recommended to administer it monthly. Before your vet prescribes heartworm prevention, your dog will need to be tested to ensure she is not currently inflicted with heartworms. Giving heartworm preventative to a dog already infected with heartworms can be deadly.
Sometimes pet parents only give their dogs heartworm prevention during the warmer months when mosquitos are more prevalent. (Mosquitos are common transmitters of heartworm disease.) However, mosquitos can come inside your home during the colder winter months, so there is still a risk of your dog contracting heartworm disease year-round. It's also easy for us busy humans to forget to restart it when the weather gets warmer. This is why most veterinarians recommend dogs have one dose of heartworm preventative each month of the year.
Testing and medication for heartworm prevention starts around $100 per year and goes up depending on where you live, the size of your dog, and the cost of vet care supplies. Additionally, you'll be charged a fee for the veterinary wellness exam, which can be anywhere from $20 to $85+ depending on where you live and the cost of vet care.
So, if your dog lives 12 years, you could pay $2,200 or more for your dog's wellness exams, heartworm testing, and preventative medications over her life. A wellness plan could help you cover a portion of these expenses and other preventive items as well.
Make Impossible Decisions A Little Easier
If you opt for a pet insurance policy with wellness coverage, you're minimizing the painful decision to choose between your bank account and your pet's health. On average, pet insurance plans cost $50 per month for dogs ($30 for cats) plus a bit more for a wellness plan. Budgeting for this monthly expense could save you thousands in unexpected vet bills. We review the best pet insurance and rank them based on value, special needs, and more, so you can choose the best policy for your sweet pet.
This article was originally published by Caninejournal.com. Read the original article here.