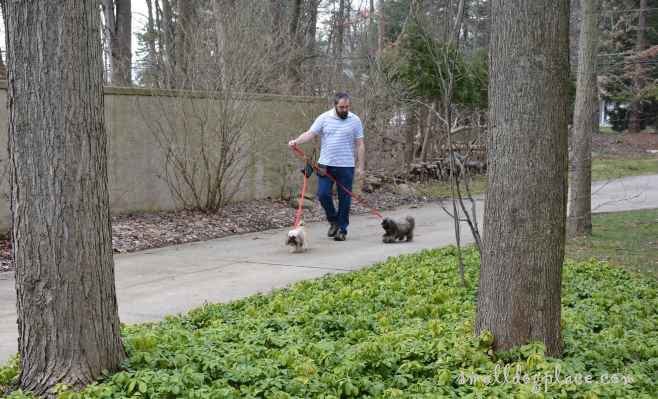 Don't let inactive plague you. Get out and exercise with your dog.
Is inactivity plaguing you and your canine pal? Don't despair. This guest post, "7 Ways to Exercise With Your Dog" written by Joe Fleming will give you some fun ways to get off the couch and get active.
Missing exercise yourself is detrimental to your health in many ways such as the risk of weight gain, diabetes, heart disease, and Alzheimer's, just to name a few.
Your dog requires exercise to help expend energy, keep their heart and muscles healthy, as well as to receive brain-boosting cognitive stimulation.
Ways to Exercise With Your Dog
If 30 minutes or more of exercise can't seem to find its way into your daily routine, these ideas may help: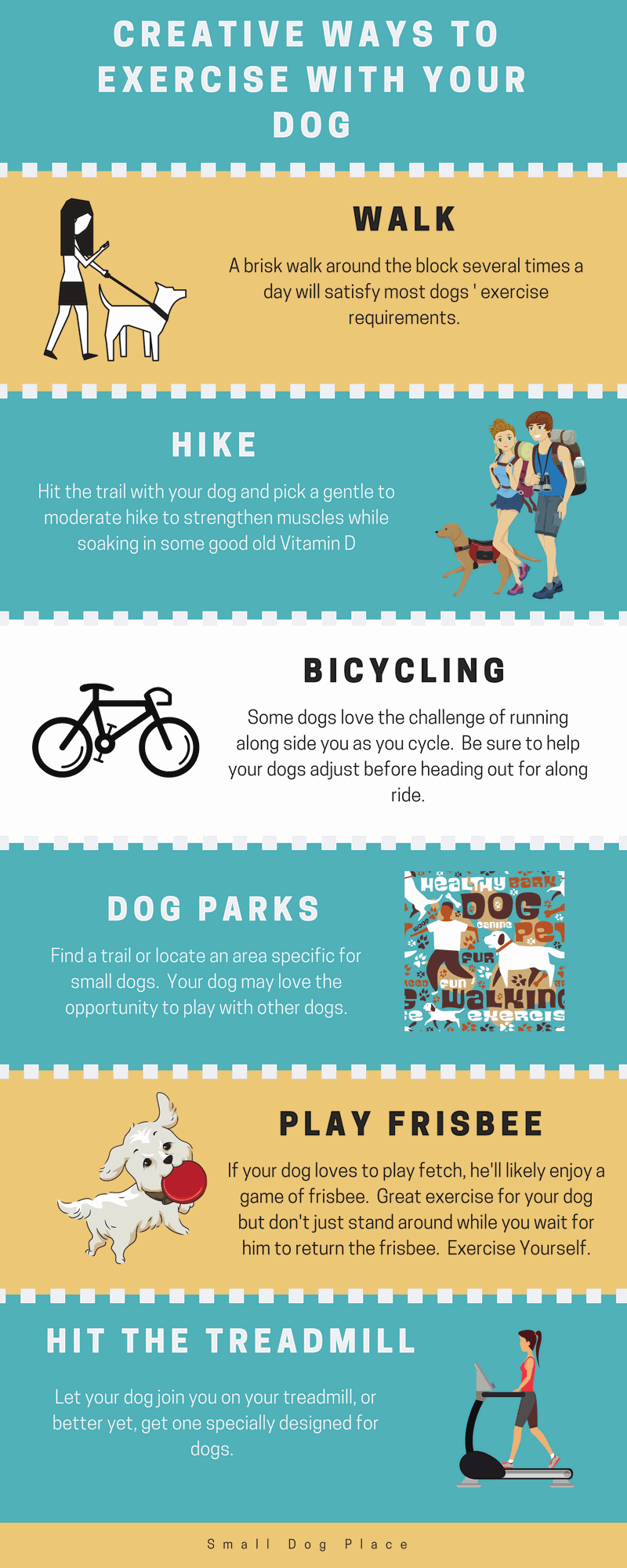 7 Creative Ways to Exercise with Your Dog
Daily Walks
Don't just pop out to the backyard for a quick bathroom trip, go on a full-fledged walk, even multiple times a day. Set a goal to round the block a few times, or even go all the way down the big hill you've been avoiding and come back up.
Bicycling
Depending on your furry friend's age, weight (at least 25 lbs. Is recommended), agility, and physical capabilities, bicycling may be just the ticket to exercise fun.
Worried about the risks to you or your dog? Err on the side of caution, familiarize your dog with the bike while on a leash, perhaps walking the bike with your dog first, and use treats and positive praise.
Hiking
Enjoy the great outdoors with your dog on a gentle to moderate hike! Hiking offers an aerobic workout as well as helps stretch and strengthen muscles, not to mention soaking in healthy Vitamin D from the sunshine. If your dog is trained to follow you off leash, hiking is even easier and allows them to explore his surroundings fully.
More on How To Prepare for a Hike
Go to the Dog Park
Find a dog park near you and set aside an hour one weekend to go and check it out. Dog parks typically have walking trails and fenced in areas for dogs to socialize and play with each other.
Play Frisbee/toss
Still another way to get some exercise is to develop a workout yourself throwing a Frisbee or other item for your dog to fetch, running to a new spot each time or doing jumping jacks or lunges while your dog fetches and returns the thrown item.
Set up an Obstacle Course
Get your weightlifting and cardio in by setting up an obstacle course for your pup and then spend time helping them run through it. Use old hula hoops, logs, chairs, and other similar items to create obstacles for crawling through and jumping over.
Hit the Treadmill
Use treats to encourage your dog to join you on an adjacent treadmill, starting first at the lowest setting and increasing gradually with firm praise and treats to help them maintain their focus.
Address Exercise Obstacles
Are you concerned about your dog's ability to be active? Or are you experiencing your injury or hesitation with ramping up the activity levels? Don't miss these tips:
Talk to your vet – commit to dialogue with your vet to discuss your dog's exercise limits and what type of activity is in their best interest.
Avoid foot pain – if foot or knee pain from arthritis, arch issues, or other injury is preventing you from staying active with your pup, talk to your doctor about orthotic inserts or compression arch support to help relieve pain and keep you moving.
Ask a friend to join you – exercising and staying active is more fun when you do it with someone else! Ask a friend who also has a dog that gets along well with yours to join you for a jaunt to the dog park or a walk around the block – the extra encouragement is always welcome.
The companionship and security that comes with owning a dog are priceless. The motivation to get up and stay active together can have a lasting impact on your physical and mental health.
Set a goal to try a new, creative activity with your dog this month and who knows, you might find a new hobby you both love that brings you closer together as well.
Thanks, Joe
Fleming Co-Founder, Vive Health for contributing this article, 7 Creative Ways to Exercise With Your Dog. Please visit his website or connect with him on LinkedIn.
Does This Article Deserve Your Thumbs Up?
We always appreciate your support and encouragement. Your thumbs up means so much to us. Please like this article.
<!–
–!>
If you find this page or any page on Small Dog Place Helpful, or Useful in anyway, I'd love it if you would click the small heart found on the bottom right of each page.
You can also share or bookmark this page — just click on the: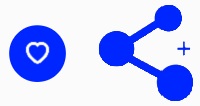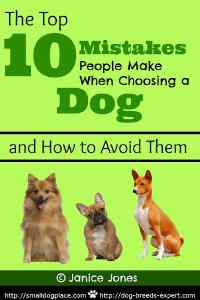 Free Monthly Newsletter
Sign Up for Our Free Newsletter and get our Free Gift to You.
my E-book, The Top 10 Mistakes People Make When Choosing a Dog (and how to avoid them)



This article was originally published by Smalldogplace.com. Read the original article here.