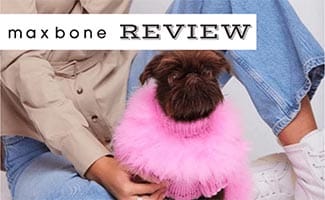 Do you have trouble finding stylish, high-quality dog accessories and other pet products? The luxury pet company Maxbone could have just what you're looking for. Founder and CEO Parisa Fowles-Pazdro launched this unique brand in 2017 to fill a void in the modern-day pet market for discerning pet owners. The company has made quite a name for itself since then, and it's even become a celebrity favorite with such high-profile customers as Kim Kardashian, Beyoncé, Orlando Bloom, Selma Blair, and many others.
As you might imagine, luxury pet products don't come cheap. Are Maxbone's products worth the higher-than-average price tag? We'll share what we've uncovered in our Maxbone review and highlight some of their most popular products.
Maxbone's Overall Rating

4.1/5.0
Our team determined the overall rating based on several factors, including product quality and variety, pricing, customer service, customer feedback, and more.
Pros & Cons Comparison Table
| Pros | Cons |
| --- | --- |
| Carries a variety of premium food, accessories, and wellness products | On the pricey side |
| High-quality merchandise and food | Several complaints about poor, unresponsive customer support |
| Excellent for unique gifts | |
| All food items are made in the USA | |
| 14-day return policy for most items | |
Key Features
A focus on designing items for longevity, sustainability, and practicality
Maxbone collaborates with such top brands as Disney, KULE, OUAI, designer Christian Cowan, and more
Offers worldwide shipping
Gift cards available starting at $25
Founder was named to 2021's Inc. 100 Female Founders
Featured in Forbes, Variety, POPSUGAR, and other media
Products & Price
Maxbone carries such a wide assortment of products we can't list them all here. Instead, we'll give you an overview of what they offer, pricing examples, and highlight a few of their bestsellers.
Accessories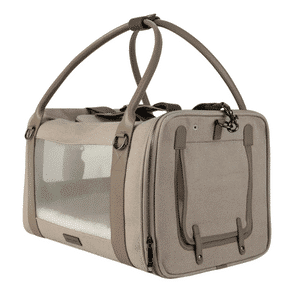 Bestselling:
Global Citizen Pet Carrier Bag: $325
Davos Bed: $180
Hands-Free Leash: $55
Easy Fit Maxbone Harness: $45
Apparel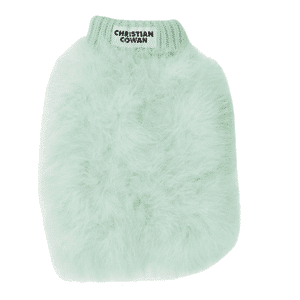 Want your dog to be the fashionista of the neighborhood? From the chic Christian Cowan-designed feathered sweater and stylish rain hoodies to the trendy silver puffer jacket and adorable pom-pom balaclavas, Maxbone has more than a dozen show-stopping looks for today's modern pup. Best of all, their dog apparel is well-made to protect your pup from the elements.
Bestselling:
Christian Cowan Maxbone Jumper: $95
Alpine Puffer Jacket: $95
Maxbone Baclava: $45
Dog Food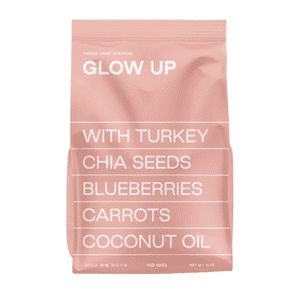 Some of Maxbone's bestsellers are their Mb Eats all-natural freeze-dried raw dog food recipes (beef, turkey, and duck). Food is on a subscription basis. Their recipes were formulated by a Ph.D. veterinary nutritionist. Their meats are USA farm-raised, pasture-fed, free-run, and wild-caught. They also offer healthy meal toppers, treats, scoops, and bowls. All food is made in the USA.
Price
You can subscribe for auto-shipping and save 15% off the following pricing.
Freeze-dried dog food: $34.00 (16-oz bag)
Food toppers: $24.00 (6-oz carton)
Grooming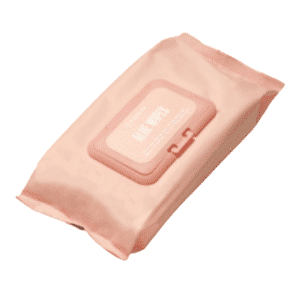 Maxbone carries hypoallergenic shampoo, cleansing wipes, lightly scented body spray, puppy shampoo, a coat therapy brush, and more. With carefully selected ingredients, these products can help keep your pet's skin and coat moisturized and healthy. Most are made in the USA.
Bestselling:
Maxbone Founder And CEO Shares Her Vision (Video)
Learn more about Maxbone from its founder and CEO, Parisa Fowles-Pazdro, in this brief video about her vision for her brand in the modern-day pet industry.
What's Our Final Verdict?
If you're into a stylish and trendy lifestyle, Maxbone has a lot of unique and fun products for you and your dog. They also make excellent gifts for your pet-crazy family members or friends. The downsides to Maxbone? Some items are pretty pricey, and we're not enthused about the negative customer reviews we saw about their customer service. But if you love to spoil your dog (and yourself), then you may want to try out Maxbone.
Speaking of spoiling your pup, did you know you can have a box full of dog toys, treats, and other items delivered to your door every month? Dog subscription boxes are a great way to keep your pup supplied with new products and for you to discover what may be your next favorite dog brand. They also make a perfect gift that keeps giving.
Tagged With: Review

This article was originally published by Caninejournal.com. Read the original article here.