by Alison
O'Callaghan |Last Updated 06-14-2022
Why Small Breeds Make Great Therapy
Dogs
Dogs
have long been considered man's best friend with their loyalty and
companionship, which is why they often make excellent therapy dogs.
What are They?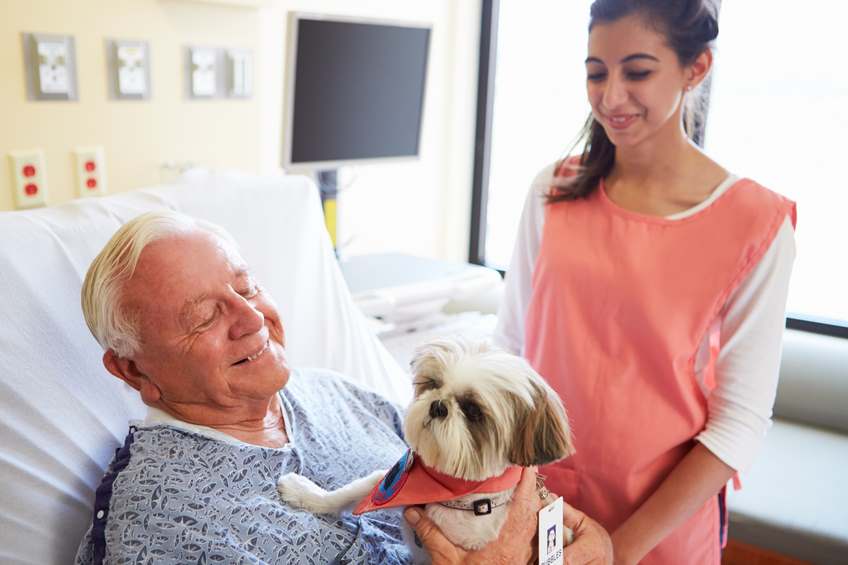 Whereas
service dogs assist and help (e.g. guide dogs for the blind), a therapy dog's
sole purpose is to soothe people.
They
are used to provide affection and comfort for those in hospitals, retirement
homes, hospices, and schools, as well
providing emotional support to victims in disaster areas.
Studies
have shown that they can help the concentration and memory of patients with
Alzheimer's disease and encourage children with autism to be more socially
engaged and less aggressive.
They
do much to reduce stress, anxiety, and
depression, providing enjoyment and entertainment, while serving as a
distraction for those who are ill and in pain.
Therapy
dogs have also greatly benefited children with reading difficulties in schools.
Reading aloud to a dog gives a child confidence as they don't fear being judged
or ridiculed for making mistakes.
Smoky – First Therapy Dog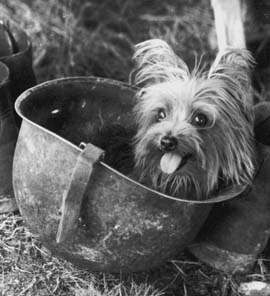 Photograph from Yank magazine & Wikipedia
The
first recorded therapy dog was a little Yorkshire Terrier called Smoky, who
served in World War Two.
An
American soldier discovered Smoky in a deserted foxhole in New Guinea. He sold
her for the equivalent of $6.44 to another soldier, Bill Wynne, so that he
could continue a poker game.
Bill
trained and taught her to do tricks as well as accompanying him on various
combat missions. She first started her
role as a therapy dog in 1944 when Bill became ill with dengue fever and
hospitalised. His comrades brought Smoky to the hospital, and the nurses took
her to see other sick and wounded soldiers, cheering them up.
Smoky continued with her therapy visits for
twelve years, during and after the war. She was often seen on stage with Bill,
performing tricks, and appeared on TV shows in the U.S.A. She finally retired
in 1954.
Requirements

In
1976, Elaine Smith, a nurse in the U.S.A., started a training program for
therapy dogs after seeing the benefits of a chaplain who visited her patients
with his Golden Retriever.
A
therapy dog can be a pure breed, crossbreed, show champion, rescue case or
family pet, and can be large, medium or small. Most vital is that it has a calm
and gentle temperament.
A
dog must be at least one-year-old, in excellent health, with all vaccinations
up-to-date, and free of fleas and ticks.
It
needs to have basic obedience, be well-behaved and able to get along with other
dogs. It is essential that they love interacting with people, be accepting of
strangers, and can wait until a person touches it, without getting
over-excited.
The
dog must also be able to adapt to and handle different environments and
situations, such as hospitals.
The handler will be required to have
background checks before they can volunteer, and must know their dog well,
working together as a team.
If
you are interested in your pet becoming a certified therapy dog, you need to
contact your local therapy dog group. They will have your dog evaluated to see
if it meets the necessary requirements and organised training for you.
Small Breeds Used as Therapy Dogs

Small
dogs make ideal therapy dogs as they are easy to lift onto beds and easier to
handle, making them suitable for the sick, elderly and children. They are also
not so intimidating for people who may be nervous or afraid of dogs.
The
following are various breeds of small dogs suitable for the role:
Yorkshire Terrier
Yorkshire Terrier – gentle and easy to train, they make perfect
lap dogs.
Although tiny in size, their big personality,
and calm nature makes them ideal for children with autism
Read about the Yorkshire Terrier
---
Toy Poodle

Toy Poodle – intelligent and obedient they can be trained
to do tricks and entertain patients in the hospital.
They are hypoallergenic so
good for those with allergies.
Great with all people but some can be nervous
around small children
---
Corgi: Cardigan & Pembroke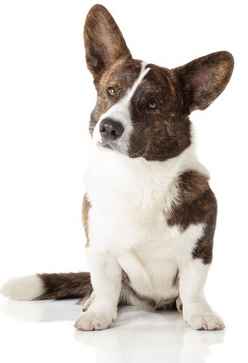 Corgi – a firm favourite of Queen Elizabeth
II, they are even-tempered and affectionate.
Obedient and friendly, they are
good companion dogs especially for the elderly
---
King Charles Spaniel
(Also Called
English Toy Spaniel)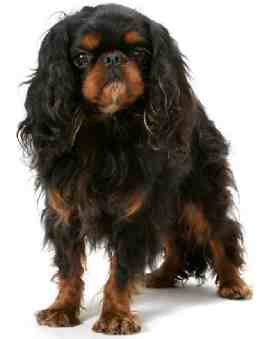 King Charles Spaniel: their kind and warm
nature make them excellent for children of all ages, along with adults.
They
are very friendly and can help those with emotional problems.
Read about the King Charles Spaniel
---
Dachshund
Dachshund – small with little legs, they are
good with children of all ages.
Affectionate and playful, they are ideal for
those suffering from depression, autism,
and anxiety.
Beagle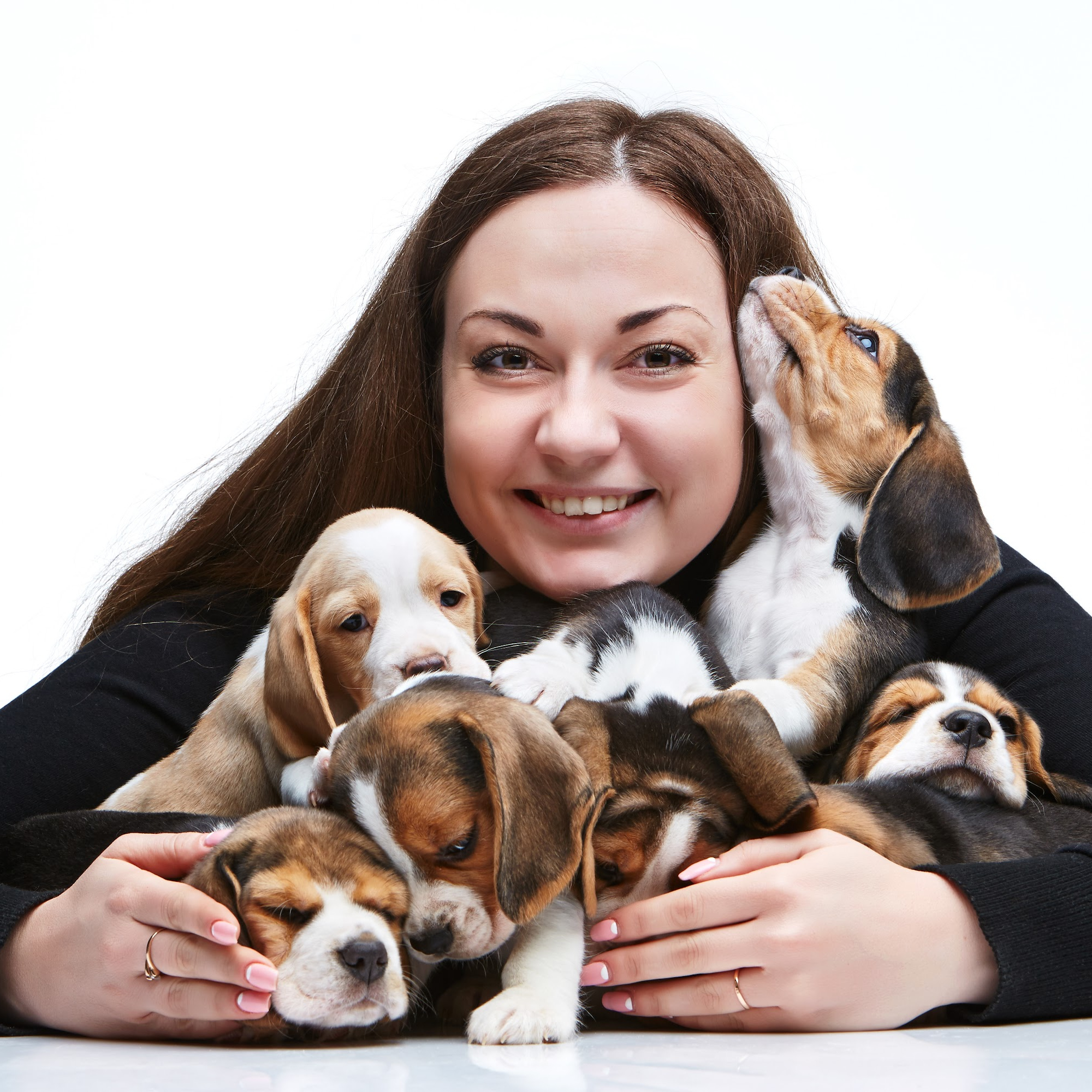 Beagles – loving nature, they enjoy being
around both dogs and other people. Due to their outgoing and fun personalities,
they are good with all children. Perfect for those suffering from anxiety, depression, and emotional problems
---
Pug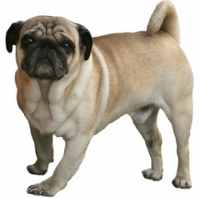 Pug – sweet nature, they make excellent
companion dogs.
They love everyone and are suitable for the elderly, those with
depression and children with Attention Deficit problems.
---
At
the end of the day, though, it is not the breed but the dog itself that is
important.
If
you are interested in getting
more information about training your dog, the AKC Canine
Good Citizen award is a way to begin in the U.S.
Again,
in the US, Pet Partners is a good place to
do more research and register your dog.
If
you live in Canada and want additional information, Canada's Guide To Dogs is
a good place to begin your research.
Volunteering
your canine friend can be a rewarding experience and will
bring much joy and pleasure to many.
Article by Alison
O'Callaghan
I adore all
animals, especially dogs and horses, and love writing about them. I have owned
Miniature Schnauzers
in the past and currently have a Toy Poodle called Lucy, who I adopted. I work professionally
with horses and bring Lucy to the stables every day.
Does This Article Deserve Your Thumbs Up?
We always appreciate your support and encouragement. Your thumbs up means so much to us. Please like this article.
<!–
–!>
If you find this page or any page on Small Dog Place Helpful, or Useful in anyway, I'd love it if you would click the small heart found on the bottom right of each page.
You can also share or bookmark this page — just click on the: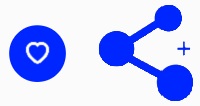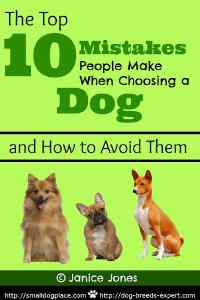 Free Monthly Newsletter
Sign Up for Our Free Newsletter and get our Free Gift to You.
my E-book, The Top 10 Mistakes People Make When Choosing a Dog (and how to avoid them)



This article was originally published by Smalldogplace.com. Read the original article here.