Best Dog Friendly UK Counties
by Callum Mackenzie |Updated 09-27-2022
There's nothing quite as heartbreaking as seeing your pet watching longingly out of the window as you leave them behind and set off for your holidays.
If this sounds all too familiar, why not bring them along for the next adventure? With so many holiday cottages in the UK providing dog-friendly accommodation, it's now easier than ever to enjoy a break with the whole family.
In need of some holiday inspiration away from the USA? Here's our hound-picked selection of the best dog-friendly counties in the UK – if you ever want to venture that far with your four-legged friend.
11 of the Best Dog Friendly UK Counties for 2020
Here are 11 of the best dog friendly UK counties for 2020:
1. Cornwall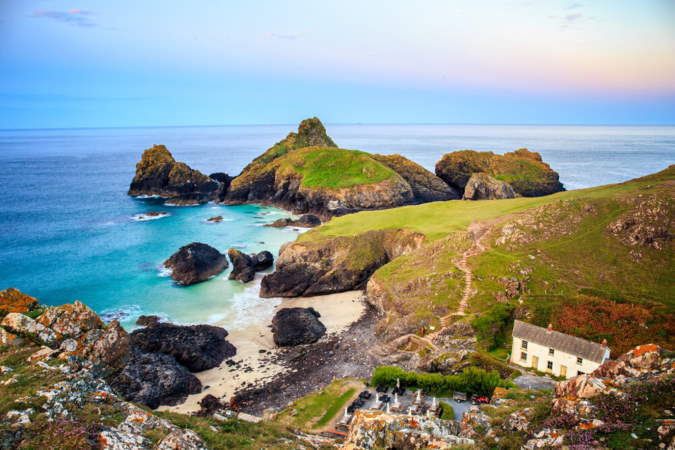 Cornwall, one of the best dog friendly UK counties for 2020
With its rugged sea cliffs, turquoise waters and soft sandy beaches, it's no wonder that Cornwall is one of the most popular holiday destinations in the UK. While you soak up the views, your dog will enjoy sniffing around its varied landscape. In the north, visit seaside towns like Bude for golden beaches and wonders like the part-natural, partially man-made sea pool. The south, on the other hand, is best known for its idyllic moorlands and olive-green estuaries.
Best dog friendly pub:
The Pandora Inn is a dog-friendly pub, set in a cosy and traditional 13th-century inn. Well-behaved dogs are allowed on leads in the downstairs bar area and the beer garden overlooking the Restronguet Creek. Ideal for grabbing a drink on warm summer days!
Best dog friendly walk:
With its woodland, rivers and fields, the Porkellis Moor is an exciting place for your dog to explore. They're sure to enjoy all the different sights, smells and sounds of the marshland.
Featured dog friendly property:
The Goat House is a snug, pet-friendly cottage sleeping up to two guests. It's located in the Cardinham Woods, which offers over 650 acres of woodland to explore with your pooch.
2. Lake District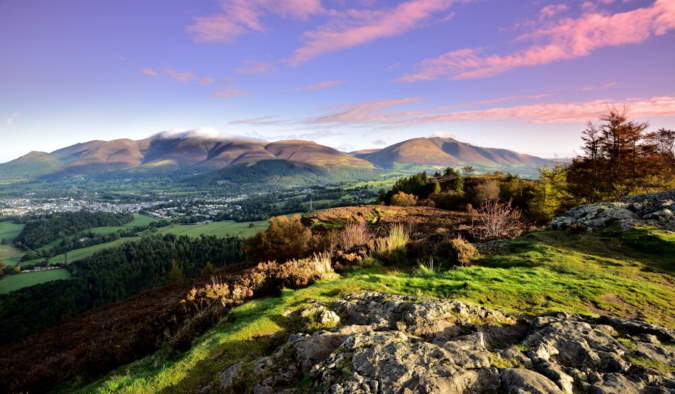 Lake District
After being named the UNESCO World Heritage Site in 2019, there's no doubt that the Lake District is an area of outstanding natural beauty. Renowned for its diverse landscapes, abundant wildlife and cultural heritage, it provides the perfect playground for walkers, cyclists, climbers and their dogs. For those with energetic pups, take on the challenge of climbing Scafell Pike – the highest mountain in England.
Best dog friendly pub:
Located in the centre of Keswick, the Dog and Gun is a lively pub that's very welcoming of dogs. Enjoy a local ale while your dog has the chance to meet some new furry friends!
Best dog friendly walk:
The Derwentwater Walk is a ten-mile circular route around the Derwentwater Lake. You can enjoy the picturesque scenery, while your pooch sniffs around the ancient woodlands that are abundant in local wildlife.
Featured dog friendly property:
Load Pot is a modern apartment close to Ullswater Lake. Its spacious lawned garden is ideal for your dog to sniff around and let off some steam, while you sit back and relax on the sitting area.
3. Wales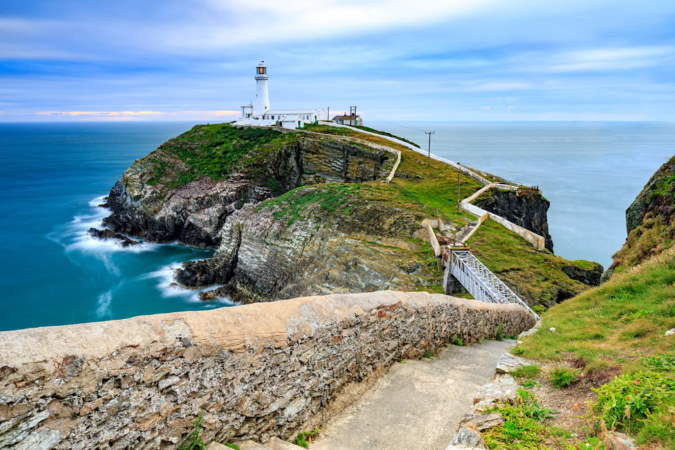 Wales
Dramatic mountains, rolling valleys and magical mossy woodlands – you'll find it all in Wales. The Snowdonia National Park is one of the most popular locations in Wales and is home to some of the most impressive mountain ranges in the region. If you and your pooch aren't up for a tough trek, visit the Isle of Anglesey, where you'll find a good choice of dog-friendly beaches and coastal paths. The squawking of the sea birds and the salty sea air is sure to delight your dog's senses and get tails wagging.
This is by far one of the best dog friendly UK counties for 2020
Best dog friendly pub:
The Albion Ale House in the historic town of Conwy welcomes all dogs, and even offers its own doggy menu! There's a choice of lamb and rice kibble, as well as chicken and rice cubes. Great for you both to refuel after a day of exploring Snowdonia.
Best dog friendly walk: Visit the quaint village of Beddgelert to start the Gelert's grave walk, where you'll discover the tale of a brave and faithful hound, Gelert, from the famed Welsh legend.
Featured dog friendly property:
Three Gates is a dog-friendly property in the scenic setting on Anglesey. The cottage is a doggy haven with its large garden and footpath leading straight down to the nearest beach.
4. Norfolk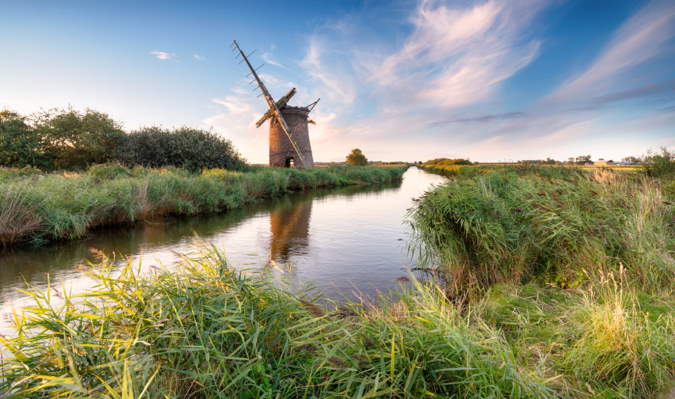 Norfolk
Norfolk is best known for its unspoilt coastlines, heathlands and wild woodlands. The majority of these areas are dog-friendly, leaving you spoilt for choice when it comes to deciding where to go for walkies!
If your dog loves the feeling of soft sand under his paws, there are over 50 beaches in the region to choose from. If you both prefer the peace and quiet of a wooded walk, you'll find a variety of pet-friendly parklands and woodlands to explore across the county making this one of the best dog friendly counties for 2020
Best dog friendly pub:
The Salthouse Dun Cow is a dog-friendly pub, offering doggie treats for all of those who pop in. It serves a range of Norfolk ales, as well as locally sourced meat and fish dishes if you're feeling peckish.
Best dog friendly walk:
Hunstanton Beach is a dog-friendly beach with shallow waters. This is great for dogs who want to have a splash about in the sea, without their owners getting worried!
Featured dog friendly property:
Violet Cottage is a sweet, thatched cottage with a safe, enclosed garden for your pooch to run around in. A few local nature reserves are just a few miles away.
5. Scotland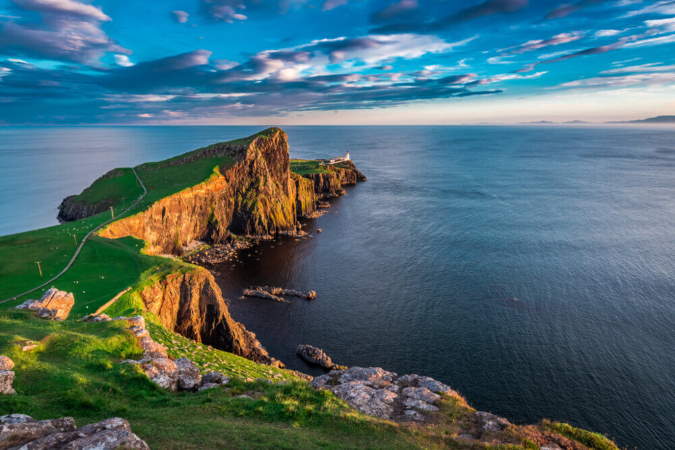 Scotland
Scotland is a place of rugged beauty, where crystal-clear beaches meet craggy mountainous landscapes and wild highlands. It's a nature lovers paradise, and its diverse landscape makes it the ideal place to explore with your faithful friend. You're never short of interesting walks in Scotland, whether you'll be spending time on its coast or deep within the Cairngorms National Park.
Best dog friendly pub:
BrewDog in Aberdeen is a dog-friendly hotel and bar, where you can enjoy a fantastic range of craft beers from the famed Scottish brewery. Whether you prefer a wheat beer or perhaps a stout, you'll find nearly every choice here.
Best dog friendly walk:
For a relaxing forest stroll, take a walk through Drummy Wood. It's a well way-marked route and there's plenty of places to safely let your dog off the lead to have a good run around.
Featured dog friendly property:
The former gamekeeper's house of Brow Cottage sleeps up to seven guests and allows two pets to stay. It has an extensive private garden for the dogs to play around in on days when you just want to relax at the cottage.
6. Devon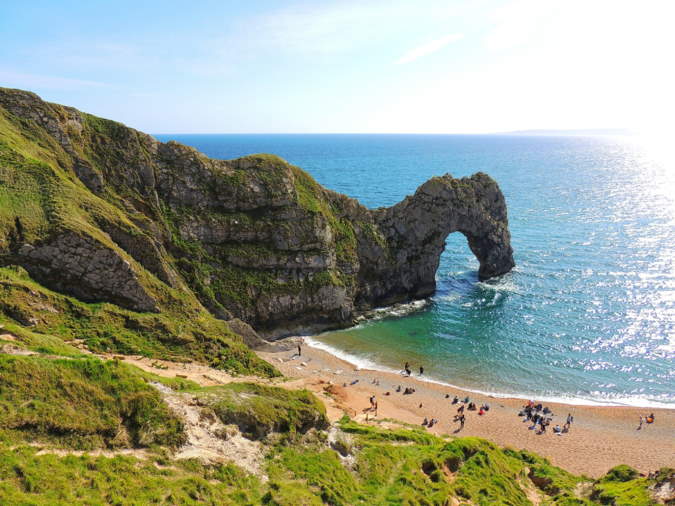 Devon
With its wild moorlands and sandy Blue Flag beaches, Devon offers the best of both worlds. It's also a fantastic place to bring your dog along to enjoy. Explore together and find man-made beauties like the Beer Quarry Caves, a series of incredible caves produced by the Romans by quarrying stone. Or, discover natural marvels like Lydford Gorge, an alluring wooded gorge with a gushing waterfall and an impressive whirlpool known as the Devil's Cauldron.
Best dog friendly pub:
The dog-friendly Rugglestone Inn is a cosy place to grab a refreshing drink after a busy day of exploring the delights of Devon. Its large beer garden is a good space for the dogs to relax in.
Best dog friendly walk:
The Tarka Trail is a paved trail that spans over 32-miles. You can start it at various points, although most people begin in the town of Barnstaple. It offers a nice flat route so you can both take it at your own pace.
Featured dog friendly property:
Kingfisher Cottage is a spacious pet-friendly cottage sleeping up to four guests. Surrounded by the rolling hills of the Devon countryside, you'll find plenty of walking routes nearby.
7. Dorset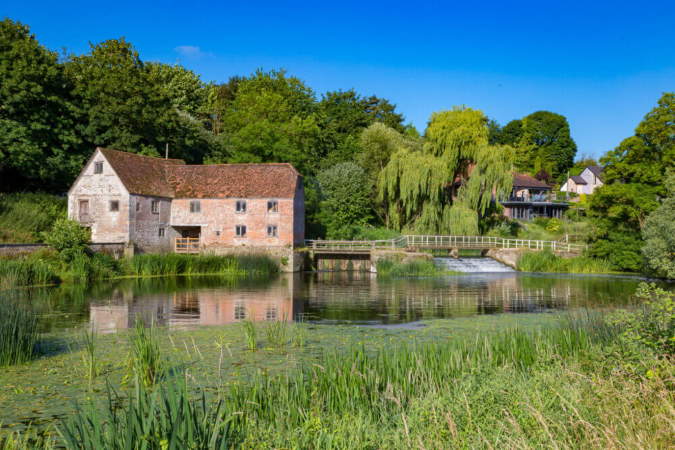 Dorset
Dorset and its world heritage Jurassic Coast is the ideal holiday location for those who love to be beside the seaside. Packed with ancient ruins and picture-postcard coastlines, there's so much to discover and fall in love with while you're there. The majority of its attractions, especially the natural ones, are dog-friendly, so you can both explore this dreamy coastal county together.
Best dog friendly pub:
Aptly named, The Greyhound Inn is a very dog-friendly pub, allowing dogs to sit in the bar. They produce their own home-made doggy treats, as well as raising money for guide dog training.
Best dog friendly walk:
Explore the dunes and sandy shores of Knoll Beach. Dogs will love the freedom to run wild along the vast coastline, while you're free to take it at your own pace and enjoy the stunning seaside views.
Featured dog friendly property:
4 Saxon Maybank is a homely barn conversion sleeping up to four guests. There's a good garden for your dogs to play around in, while you take a soothing dip in the luxurious hot tub!
8. Northumberland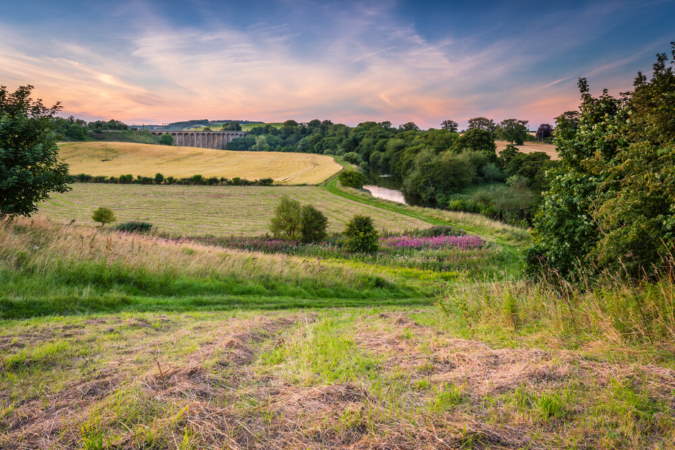 Northumberland
For lovers of the great outdoors, Northumberland is one of the best counties in Britain. Not only is it sparsely populated but more than a quarter is taken up by its award-winning national park, making it a haven of vast, open spaces. Mile after mile of rolling hills, fresh green fields and clean, sandy coastline, make the county particularly popular with dogs.
Best dog friendly pub:
The Sun Inn is a traditional pub that welcomes dogs. After a long day exploring the wild moorlands of Northumberland, cosy up with your pooch in front of the toasty open fire.
Best dog friendly walk:
Discover the local wildlife of Northumberland on the Etal Riverside Walk. Your pup will love the sights and sounds of the area – otters, heron and deer are often spotted along this riverside route.
Featured dog friendly property:
Newgate Loft is a luxurious, pet-friendly apartment in the town of Morpeth. From here, it's just a short drive to the heritage coast where you can explore sandy beaches and quaint villages.
9. Peak District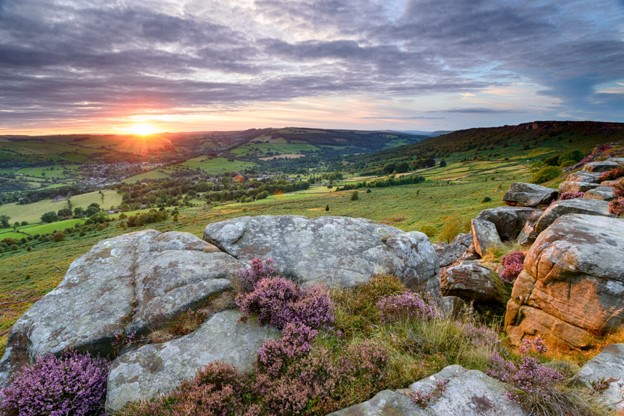 Peak District
Designated as one of the UK's 15 national parks, the Peak District is a stunning area of the UK with something to offer in all seasons. It's a paradise for you and your dog, with its miles of countryside and plentiful trails to explore. The national park is most famous for its caves, including the Treat Cliff and Peak caverns, which both allow dogs to visit.
Best dog friendly pub: The Prince of Wales is a village pub in Baslow that allows dogs and their well-behaved owners! There's even a keg of 'Mutts Nuts' IPA on tap for thirsty pups – don't worry, it's only water!
Best dog friendly walk:
The Monsal Trail is a traffic-free route in the heart of the Peak District, stretching across viaducts and valleys. It's a popular route for dog walkers – so your pooch will probably meet some new pals along the way.
Featured dog friendly property:
3 Primitive Mews is a comfortable cottage sleeping up to four guests. As well as a secure, gated garden, it also provides shared access to a three-acre paddock where the dogs can run wild which makes this one of the best dog friendly UK counties for 2020 to consider.
10. Cotswolds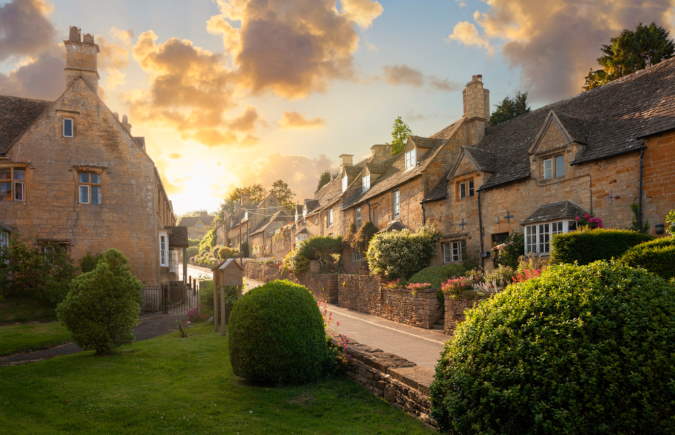 Cotswolds
Famed for its rolling hills, dreamy chocolate box cottages and market towns, you'll be taken aback by the beauty of the Cotswolds' countryside. The Cotswolds takes the crown for the largest area of outstanding natural beauty in England, housing some of the world's most spectacular gardens. Its lush countryside is the perfect place for you and your pup to enjoy a variety of fantastic walks.
Best dog friendly pub:
The Gardener's Arms in Alderton is very welcoming of dogs, providing fresh water and towels for those with wet, muddy paws. The resident pub dog, Teddy, is a friendly chap who loves making new doggy friends.
Best dog friendly walk:
Hartford Bridge is a short, circular stroll the deserted medieval village Lower Hartford and a small section of the wood-lined Windrush Way. In the summer months, the area is buzzing with local critters – certainly something to keep your dog entertained!
Featured dog friendly property:
Once home to the village blacksmith, The Smithy is a bright and airy cottage sleeping up to six guests. Even if you decide to leave the car on the drive, you'll find plenty of great walking routes nearby for you and your pooch.
11. New Forest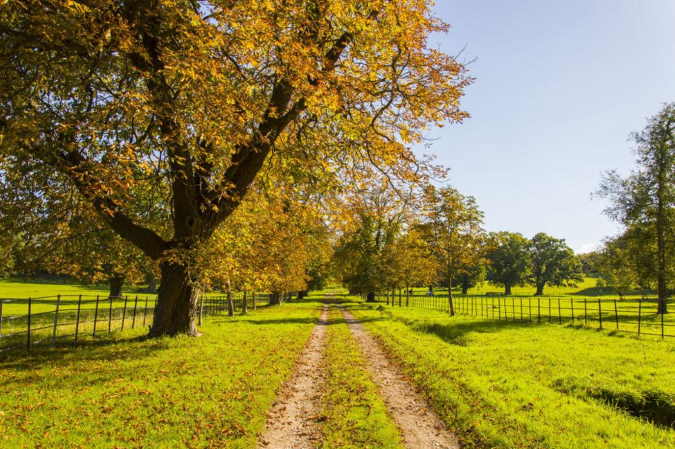 New Forest
Nestled on England's stunning South coast, with its picturesque wild ponies, sweeping expanses of purple heathland and an incredible array of wildlife, the New Forest National Park is a treat to visit. With an array of walking and cycling routes to explore, forest activities to enjoy and quaint towns to visit, both you and your pooch will be spoilt for choice.
Best dog friendly pub:
The Royal Oak in Fritham is a pet-friendly pub with a relaxed and friendly ambiance. After exploring the New Forest national park, head into this historic inn to warm up and refuel.
Best dog friendly walk:
Take the Rhinefield Ornamental Drive walking route to discover fairytale woodlands, with its giant exotic Redwood trees and ancient oaks. Teeming with wildlife, your dog will love exploring this area.
Featured dog friendly property:
Little Egret is a dog-friendly apartment situated in the centre of Lymington, a bustling town with a variety of coastal pathways to explore. The train station is just a two-minute walk away, making it easy to explore the New Forest.
---
So, there you have it, our top choices for the best dog friendly UK counties for 2020. Do you have a favorite? Let us know by providing feedback using the form below.
Author Bio: Best Dog Friendly UK Counties for 2020 by Callum Mackenzie
Hi, I'm Callum, and my job is to help you discover the UK. My love for staycations started with an unforgettable trip I took when I was twelve. I visited Devon with my family.
We soaked up sea views, wandered the moors, and watched the sunset over the south-west coast. Since then, I've travelled around the globe, and seen some truly incredible things, but nothing has quite managed to capture the magic of that Devon getaway.
Does This Article Deserve Your Thumbs Up?
We always appreciate your support and encouragement. Your thumbs up means so much to us. Please like this article.
<!–
–!>
If you find this page or any page on Small Dog Place Helpful, or Useful in anyway, I'd love it if you would click the small heart found on the bottom right of each page.
You can also share or bookmark this page — just click on the: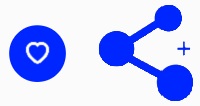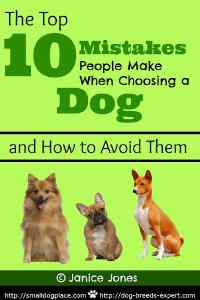 Free Monthly Newsletter
Sign Up for Our Free Newsletter and get our Free Gift to You.
my E-book, The Top 10 Mistakes People Make When Choosing a Dog (and how to avoid them)



This article was originally published by Smalldogplace.com. Read the original article here.