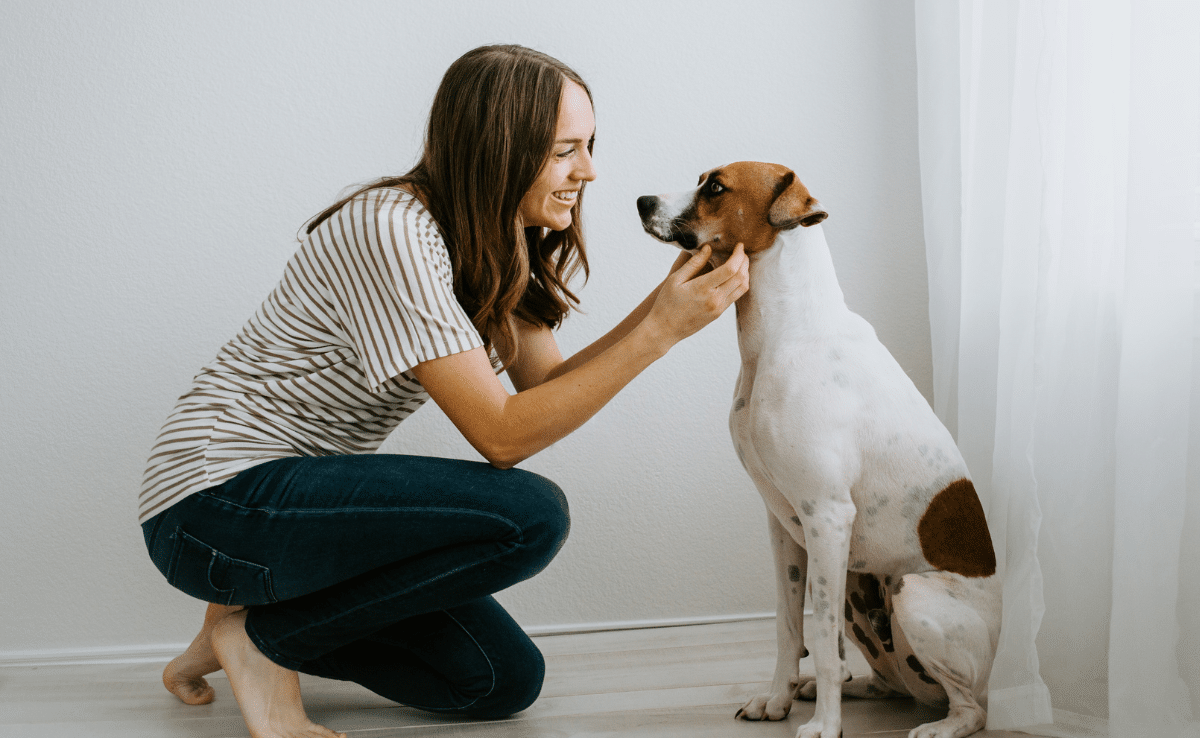 Most of us pup owners need a reliable dog sitter from time to time. We hate to leave our furry friends in others' care, but it's usually inevitable. Whether you need a pet sitter regularly while you're at work, on vacation, or for occasional needs, it can be tricky to figure out how to fit the cost into your budget for the best pup caregiver you can find.
We'll share with you the average rates you can expect to pay for professional dog-sitting services and less-expensive pet-sitting options. We can also help you choose the best option for your specific needs. For example, if you're going on vacation, dog sitters are typically more expensive than boarding. However, if you have two or more pets, going with a pet sitter is usually a more cost-efficient option.
How Much Should I Pay A Dog Sitter?
How much to pay a dog sitter depends on the type of sitter you choose, the services your pup needs, whether you want 24-hour pet care, where you live, and other factors. Certified professional pet sitters typically have set rates and are more expensive than those with less training or experience.
Average Dog Sitting Rates
Dog sitting rates can vary by location due to the cost of living in different areas. Urban areas are typically higher than rural. But here's a general national average of what you can expect to pay a professional dog sitter.
$22 per 15-minute visit
$25 per 30-minute visit
$35 per 60-minute visit
$75 to $85 per night
Dog Sitting Rates Per Day
A professional dog sitter will cost anywhere from $70-$125 per day for basic care (feeding, potty break, and keeping the water bowl full). This cost depends on how many sessions you schedule and the length of time the sitter spends with your pup.
Overnight Dog Sitting Rates
Hiring a professional dog sitter to provide overnight care averages $75-$85 per night. Overnight care usually involves a 10-12 hour stay. The benefits of overnight stays include:
The sitter can take your pup out for potty breaks in the evening and morning.
Your pet isn't left alone all night and has companionship.
If your pup gets sick or there's an emergency, you have someone there to care for her.
Weekly Dog Sitting Rates
Most services don't offer weekly rates, and how much to pay a professional dog sitter for a week depends on many factors. For example, if you only need a couple of sessions each day during a traditional five-day workweek, you can expect to pay a minimum of $250 per week. On the other hand, if you're on a seven-day vacation and want overnight care in addition to daily sessions, it could cost $600 or more.
Additional Dog Sitting Fees
The costs we've discussed above are standard rates for the care of one dog without special needs. Several different factors can drive your costs higher.
Number of pets: Most standard rates are based on one pet. Dog sitters typically charge a fee of $4 or $5 per additional pet per session.
Medical care: Some services charge additional fees to administer medication. Also, your rate may be higher if your dog is sick, recovering from surgery, elderly, or in other situations where he requires extra care.
24-hour care: Some but not all pet sitters offer 24-hour, round-the-clock care, which will significantly bump up the cost.
Holidays and late booking fees: Most pet sitters add a surcharge fee (averaging $25) if services are required on a holiday. Most also charge an extra fee if you book services within less than 48 hours notice ($10-$25).
What About Hobby Dog Sitter Rates?
People offering pet-sitting services as a side gig to earn some extra cash are referred to as hobby pet sitters. Hobby sitters can be local college students, neighbors, dog groomers, or those you can find on pet-sitting apps or platforms such as Rover or Wag!. Usually, you can expect the rate of hobby pet sitters to be about 60-70% of what you would pay a local professional service.
Interested in becoming a dog sitter yourself? As you can see, you can earn some good income and have fun getting to know other pets. See our guide on how to become a pet sitter on Rover, which also includes pet sitting business tips.
Benefits Of Professional Dog Sitters
Professional pet-sitting services will cost you more because they typically deliver unrivaled benefits compared to other types of dog sitters. These advantages often include:
Extensive training, including for first aid and emergencies
Required processes and checklists for every session
Required medication logs
Knowledge of animal behavior
GPS logs, updates, photos, etc., of your pup
Certification and membership in a professional pet sitting organization
Pet sitting insurance and bonding
How To Find A Reliable Dog Sitter
If you want a certified professional dog sitter, you can usually find a service in your area by doing a local search online. Your veterinarian's office is also a good source to ask. You also can find pet sitters in your area through online pet sitting platforms such as Rover or Wag!. But keep in mind these types of platforms have pet sitters with extremely varying experience and skills, so you'll need to choose wisely if that's the route you want to go.
Tips For Choosing A Pet Sitter
Do they belong to a professional organization such as the National Association of Professional Pet Sitters (NAPPS), Pet Sitters International (PSI), or Professional United Pet Sitters (PUPS)?
Are they insured and bonded? This protects you and the pet-sitting company in the event of accidents, damage, and theft. (Most hobby pet sitters don't have insurance and bonding.)
Ask about their experience and training.
Can they provide proof of a recent background check?
Ask if they're trained in pet CPR and first aid.
Do they provide a pet-sitting services agreement or contract? You want to make sure everything is ironed out in detail, so you both know what's expected.
Be sure to contact the references they provide you.
Arrange an in-person meeting with your pet present to make sure they get along.
What's The Best Type Of Pet Sitting For You?
It's crucial to find the ideal pup caregiver while you're away. The right candidate must be reliable and trustworthy. You don't necessarily have to go with an insured professional sitter, depending on your needs. Each situation is different, so the best advice we can give is to make sure you're comfortable with your choice. If something doesn't feel right, look elsewhere.
If you're still on the fence about going with a pet boarding or a sitter, our guide on pet sitting and boarding may help you decide. We also have additional tips for pet parents preparing to leave their pup in a sitter's hands, especially if your dog will be staying at the sitter's location or a boarding facility.
Tagged With: Pet Sitting

This article was originally published by Caninejournal.com. Read the original article here.