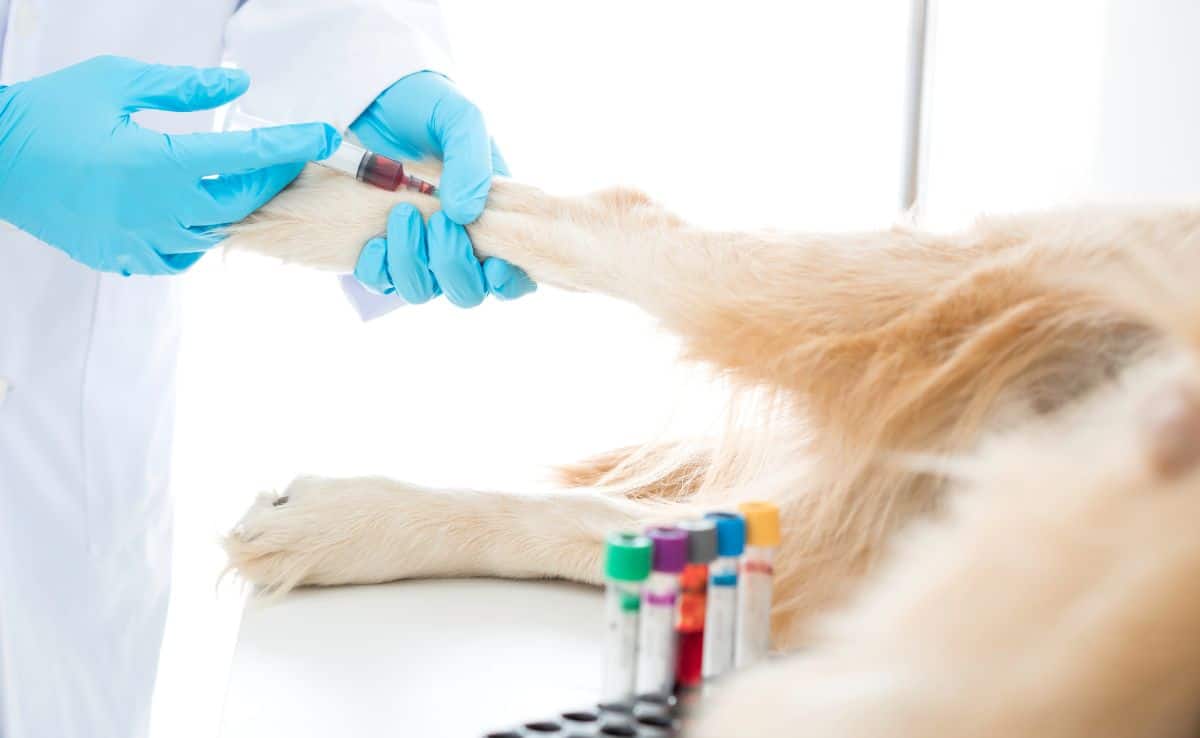 Analyzing blood work is recommended by vets at annual exams, and it's also used to help diagnose health conditions. So if your dog is experiencing symptoms or displaying abnormal behaviors, your vet may request blood work for further insight. Pet insurance might cover your pet's blood work depending on the reason it is conducted. Find out when blood work is included in pet insurance and why it may be needed for your dog.
Does Pet Insurance Cover Blood Work?
Blood work is eligible for coverage through pet insurance policies, but there are some restrictions. If the blood work is needed for a pre-existing condition or as part of an annual wellness exam, then it is excluded from coverage. However, if blood work is required due to new symptoms associated with a new diagnosis or testing for a condition that your dog hasn't struggled with in the past, then it may be covered by pet insurance.
When Is Blood Work For Dogs Necessary?
Blood work can help your vet diagnose a medical issue, so there are many instances where blood work may be required. However, just because blood work is suggested by your vet doesn't mean it's always included in your pet insurance policy's coverage.
Annual Wellness Exams – To help assess overall health and allow early detection of conditions. This isn't covered by pet insurance but if you purchase a wellness plan then it may be included in that coverage.
Senior Dogs – Some vets recommend senior dogs have routine blood work done to help assess overall health and bring awareness to any abnormalities so needs can be addressed asap. This isn't covered by pet insurance but if you purchase a wellness plan then it may be included in that coverage.
Kidney & Liver Function – Blood tests can help your vet determine if your dog is anemic, dehydrated, diabetic, etc. This may be covered by your pet insurance policy if the condition isn't excluded per the policy terms and it isn't considered pre-existing.
Heartworm – This is diagnosed through a blood test and is required for your dog to be given heartworm prevention medication. This test isn't covered by pet insurance but if you purchase a wellness plan then it may be included in that coverage. Heartworm prevention medication may also be a covered item under a wellness plan.
Dental Care – Blood work is often necessary before a dental cleaning or other oral care. Blood work for dental care (not dental cleaning) may be covered by pet insurance if the condition is included in the policy's coverage and it isn't considered pre-existing.
Blood work is also commonly recommended when a dog is running a fever, losing weight quickly, vomiting, refusing food, and more.
A Personal Experience
Wondering if pet insurance is worth it? A member of our team has a Cavalier King Charles Spaniel, who needed blood work done. Thankfully she has Pets Best Insurance to help cover expenses related to diagnosis and treatment.
Georgie required an emergency vet visit when he was coughing, lethargic, and had a decrease in appetite. Lots of diagnostic testing was done to identify his condition, including blood work. The cost of the blood work alone was $105 and the emergency vet visit was $189. I was so thankful I had a Pets Best policy for him (and had met my deductible) so I didn't have to worry about the expense of the emergency visit, diagnostic testing, and medications prescribed.

– Sadie C., Canine Journal
Which Pet Insurance Company Should I Choose?
All of the companies we compare in our pet insurance reviews include coverage for blood work. However, keep in mind that no pet insurance plans cover pre-existing conditions or wellness-related items.
Wondering which provider may be the best fit for your dog and want to know what they cover? Get a free quote from our top insurance companies and reach out to them to find out before signing up.
Tagged With: Reviewed By Insurance Agent

This article was originally published by Caninejournal.com. Read the original article here.