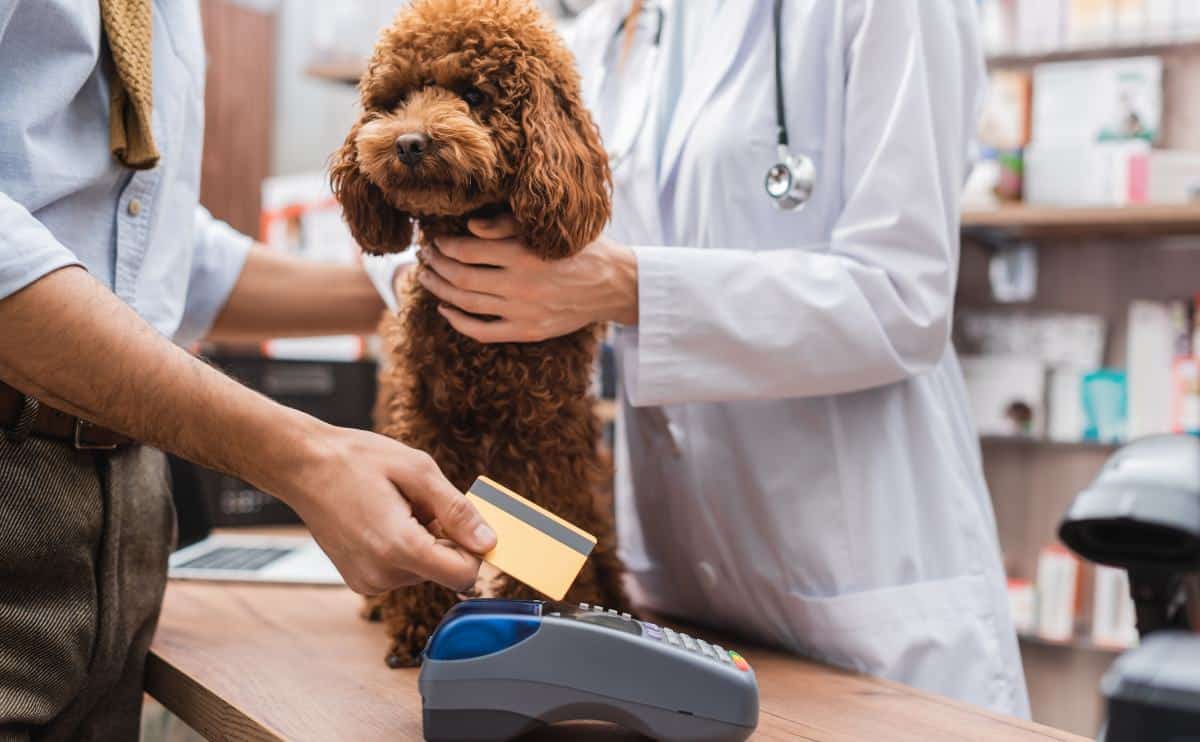 Pet insurance can help minimize unexpected veterinary care expenses, but that doesn't mean you want to pay a hefty monthly premium to insure your pet. Each pet insurance company charges a different premium for different coverage. It can be hard to compare apples to apples, but we can help you get the cheapest pet insurance for your dog with these tips.
1. Buy An Accident-Only Policy
There are two types of pet insurance plans: accident-only and accident and illness. Accident-only plans act more like true emergency-only plans covering injuries, foreign body ingestion, poisoning, and more. Sickness-related conditions are excluded from accident-only plan coverage.
$7.42 million was spent in the U.S. on gross written premiums for accident-only pet insurance in 2021. For the same time period, each accident-only monthly premium averaged $19.93 for dogs and $10.85 for cats.1
Accident-only plans are less expensive than accident and illness plans since they offer coverage for fewer conditions. This is a way to cut costs but still have your pet insured to some extent. Accident-only plans aren't offered by all pet insurance providers, so your options may be more limited.
2. Sign Your Pet Up When They're Young
There are two main reasons to sign your pet up when they're young. The first is because pet insurance premiums are often cheaper for puppies and kittens than they are for adult or senior pets. Premiums often increase as pets age because older pets are more likely to get sick or injured.
The second reason is that it's best to sign your pet up as young as possible because you're most likely to avoid any pre-existing conditions from being excluded from coverage. No pet insurance company covers pre-existing conditions, so once a disease is diagnosed, it will be excluded from any coverage.
Some providers offer coverage for "curable" pre-existing conditions. Curable pre-existing conditions are defined differently by each provider, so it's best to read the fine print in your policy.
3. Get Quotes From Multiple Providers
One of the best things you can do is gather quotes from several pet insurance companies. Not only does coverage vary between providers, but the cost also does. Even if you select the same deductible, reimbursement percentage, and payout, two companies can charge very different prices. You can use our pet insurance quote form to get started.
4. Pay Premiums Annually Instead Of Monthly
If you pay your pet insurance premiums annually, you'll avoid paying additional transaction fees that are often added to monthly payments. These transaction fees are typically $1 or $2, so in a year, you could save $12 or $24 by paying annually. Additionally, some providers offer annual discounts (typically 5% off your total premium), but this is a rare discount.
5. Rescue A Mixed Breed Instead Of Getting A Purebred
Mixed-breed dogs are generally healthier than purebreds because they have a wider gene pool. Purebred dogs are at an increased risk for developing genetic conditions, a result of inbreeding, which is something pet insurance companies consider when determining your premium. Typically, mixed-breed pets are cheaper to insure than purebred pets.
6. Cats Are Cheaper To Insure Than Dogs
According to NAPHIA (North American Pet Health Insurance Association), the average monthly premium for an accident and illness dog insurance policy in the U.S. in 2021 was $48.66 ($28.57 for cats). That means dog insurance is about 70% more expensive, on average, than accident and illness policies for cats.
There are several reasons cats are cheaper to insure than dogs:
Most cats require a lower dose of medication than most dogs
Most dogs require larger medical equipment than most cats
Owners take their dogs for walks, runs, hikes, etc., more than they take their cats, which means dogs are more likely to be injured when exposed to new environments and experiences
Cat owners submit fewer claims than dog owners
The top 10 claims paid for cats in North America in 2021 totaled $136,985.20. Meanwhile, the top ten claims paid for dogs totaled $402,230.40.1 This shows how much more expensive dog claims can be compared to cats.
7. Insuring Multiple Pets Can Give You A Discount
If you have multiple pets to insure, you may be able to save 5-10% on your pet insurance premiums by taking advantage of a multi-pet discount. This isn't offered by all providers, but it could be a way to help lower the cost of your pets' policies. Find out which companies offer the best pet insurance for multiple pets.
8. Female Dogs Cost Less To Insure Than Males
There are a couple of theories as to why females are generally cheaper to insure than males. The first is that males experience more injuries throughout their lives than females. So males are likely to have more insurance claims than females, which means females are considered lower risk.
The second is that most males are larger than females, so they may require a higher dose of medication, larger medical equipment, additional medical supplies, etc. All of which increase the cost of vet care and the pet insurance claim.
Of the top ten claims paid for dogs in North America in 2021, seven of them were for males (totaling $264,549.45), and three were for females (totaling $137,680.95).1
9. Rural Areas Have More Affordable Vet Care Than Metro Locations
Veterinary care is cheaper in rural areas and is reflected in pet insurance premiums. It's similar to how the cost of living in rural areas is less than in cities. So a quote for the same dog is likely more expensive if residing in a larger metropolitan area than one living in the country.
People residing in states with higher populations are more likely to purchase insurance for their pets than in states with lower populations. Below are the three states with the highest and lowest percentage of pets insured in 2021.1
| State | Percentage Of Pets Insured | Human Population |
| --- | --- | --- |
| California | 19.3% | 39.24 million |
| New York | 8.4% | 8.468 million |
| Florida | 6.1% | 21.78 million |
| Wyoming | 0.1% | 578,803 |
| North Dakota | 0.1% | 774,948 |
| South Dakota | 0.1% | 895,376 |
Tips To Save Money On Pet Insurance Infographic

What's The Best Cheap Pet Insurance?
The cheapest pet insurance isn't the same for each person because your dog's information is unique. We've reviewed the best pet insurance companies and ranked them based on coverage, price, and more. This can help you understand where to start and which companies you should gather quotes from.
Sources: [1] NAPHIA
Tagged With: Reviewed By Insurance Agent

This article was originally published by Caninejournal.com. Read the original article here.