›

›
by Janice Jones |Updated 04-17-2023
On this Pro Plan Focus Dog Food Review, the specific brand we will be discussing is the Toy Breed Formula.
Dolores V. from Florida, U.S.A. Writes: Can you provide the Grades for Purina Pro Plan, Adult Toy Breeds. She owns two Miniature Pinschers under 10 pounds.
The Nestlé Purina Pet Care Company makes a large assortment of products for every conceivable need.
Depending on the size, age, or the health status of your dog, there is probably a Purina Product labeled to meet your dog's needs.
The line of foods contain dry as well as canned foods, and include both high and low end foods with a wide range of prices.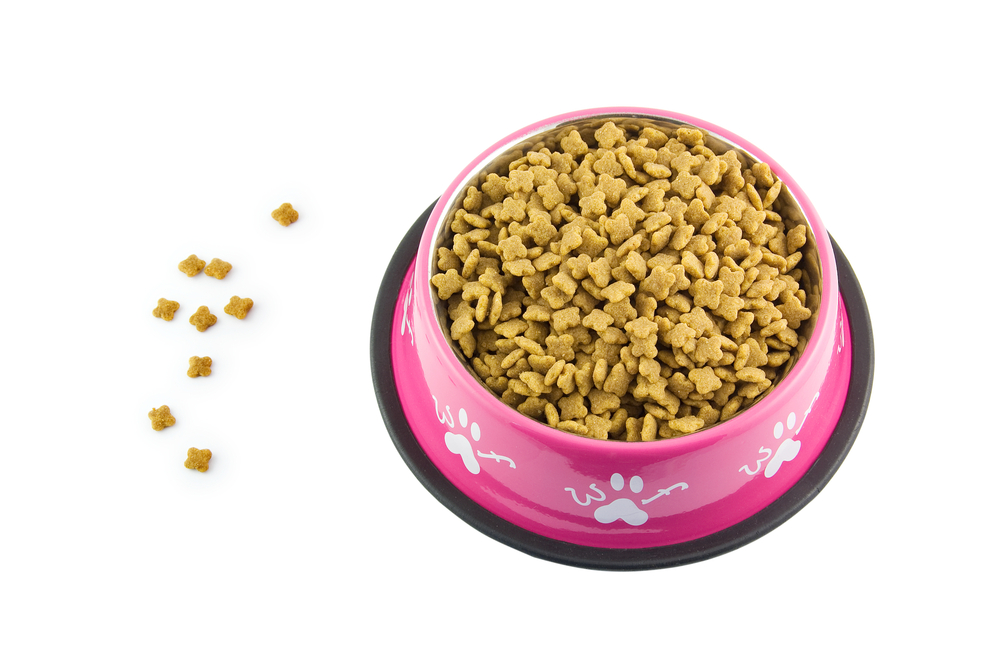 What we want to know is whether all of these blends for small dogs
are nutritious and healthy for your dog.
For the purpose of this Pro Plan Focus dog food review, we found three formulas of Purina Pro Plan that might be
appropriate for small dogs.
There are many other brands that would be
appropriate for small dogs but the product name did not reflect the size
of the dog. The three we found were:
Pro Plan Focus Small Breed Formula
Pro Plan Savor Adult Shredded Blend Small Breed Chicken and Rice
Pro Plan Focus Toy Breed Formula
Since
it would be too confusing to review all three blends, for the purposes
of this review, we will concentrate on the Pro Plan Focus Toy Breed
Formula.
It is interesting, however, to note that all three mixes are
very similar.
All Three Pro Plan Small Dog Blends:

All three combinations have identical top two ingredients
All use Poultry By-Products in the first six ingredients
All use Animal fat in the first six ingredients
Corn is a prominent ingredient in all three products
Table 1

| Focus Small Breed Formula | Adult Small Breed Chicken and Rice | Focus Toy Breed Formula |
| --- | --- | --- |
| Chicken | Chicken | Chicken |
| Brewer's Rice | Brewer's Rice | Brewer's Rice |
| Corn Gluten Meal | Poultry By-product Meal | Corn Gluten Meal |
| Poultry by-product Meal | Animal Fat | Whole Grain Corn |
| Whole Grain Corn | Soybean Meal | Poultry By-Products |
| Animal Fat | Corn Gluten Meal | Animal Fat |
Pro Plan Focus Toy Breed Formula
Ingredients from Purina Pro Plan Website
Chicken,
brewer's rice, corn gluten meal, whole grain corn, poultry by-product
meal (natural source of glucosamine), animal fat preserved with mixed
Tocopherols (form of Vitamin E), corn germ meal, fish meal (natural
source of glucosamine), dried egg product, animal digest, wheat bran,
potassium chloride, calcium phosphate, salt, Vitamin E supplement,
choline chloride, zinc sulfate, L-Lysine Monohydrochloride, ferrous
sulfate, L ascorbyl 2 polyphosphate (source of Vitamin C), Manganese
sulfate, niacin, calcium carbonate, Vitamin A supplement, calcium
pantothenate, thiamine mononitrate, copper sulfate, riboflavin
supplement, Vitamin B 12 supplement, pyridoxine hydrochloride, garlic
oil, folic acid, Vitamin D 3 supplement, calcium iodate, biotin,
menadione sodium bisulfite complex (source of Vitamin K activity), and
sodium selenite
Manufactured and guaranteed by Nestlé Purina Pet Care Company, St. Louis, MO 63164 USA
AAFCO Statement

Animal feeding tests using AAFCO procedures substantiate that Pro Plan
Focus Adult Toy Breed Formula provides complete and balanced nutrition
for maintenance of adult dogs.
Guaranteed Analysis

Crude Protein (Min) 30%
Crude Fat (Min) 17%
Crude Fiber (Max) 3%
Moisture (Max) 12%
Linoleic Acid (Min) 15%
Calcium (Min) 1%
Phosphorus (Min) 0.8%
Selenium (Min) 0.3 mg/kg
Vitamin A (Min) 15000 IU/kg
Vitamin E (Min) 460 IU/kg
Glucosamine* (Min) 400ppm
*Not recognized as an essential nutrient by the AAFCO Dog Food Nutrient Profiles
Calorie Statement

Metabolizable Energy (ME) 4167 kcal kg 1890 kcal lb. 487 kcal cup
Pro Plan Focus Dog Food Review

Pro Plan Focus Dog Food Review — Toy Breed Formula
We first start by using Sara Irick's Scale for the initial analysis
Beginning with 100%: This food
-Lost 10 points for containing poultry by-product
-Lost 10 points for a non-specific animal source: poultry by-product
-Lost 5 points because corn is included twice in the first five ingredients
-Lost
3 points because there are less than two meat sources in the first
three ingredients (there are a total of three sources of meat protein,
but the other two sources are listed farther down on the list.
-Lost 3 points because the fourth ingredient is whole grain corn
-Lost 2 points because corn is listed in the top five ingredients
-Lost 2 points because the food contains animal fat
+Add 2 point because it contains two animal protein sources: chicken, egg product and fish meal
Total: 67 F
Based on this scale, Pro Plan Focus Dog Food Review gets low marks.
Discussion About the Pro Plan Focus Dog Food Review

This company is the biggest pet food company in the U.S and the second
largest in the world. They sponsor numerous pet events and charities
and have been recognized for their sustainability practices during the
manufacturing process.
Explanation of Ingredients
Food can be complete and balanced but still not contain the best quality ingredients. In this Pro Plan Focus Dog Food Review, we found the following.
Chicken: The first ingredient is chicken. Ingredient lists show food items in descending order according to weight.
The weight of whole chicken prior to processing is hefty because it contains much water. After the water has been removed, the amount of chicken is much less.
Plant Protein Sources: Most of the protein in this food comes from plant sources: rice, corn, and wheat. Since corn is listed as two of the first five ingredients, it's safe to say that the food contains a large portion of corn.
Other Protein Sources: In the food's favor, it should be noted that the ingredient lists fish meal and dried egg product both of which are excellent sources of protein. Sadly they are in 8th and 9th positions on the ingredients list. This indicates that they are not included in sufficient quantity.
Animal Fat: Animal fat is considered a problem using this scale, but it is actually a good product. It adds to the taste of a food which is important for finicky eaters. Chicken fat is high in linoleic acid which is an Omega-6 fatty acid.
By Products: By-products are controversial. Poultry By-products, according to the definition by the AAFCO includes the following…
"ground rendered clean parts of the poultry such as necks, feet,
undeveloped eggs, intestines and other parts. It does not contain
feathers or beaks."
If the specific animal is not listed (chicken), you will not know what
type of poultry was used (chicken, turkey or some other bird). It could
come from dead zoo animals, dead on arrival poultry or worse.
Since
these sources are controversial, it is better to avoid foods that do not
specify the animal source.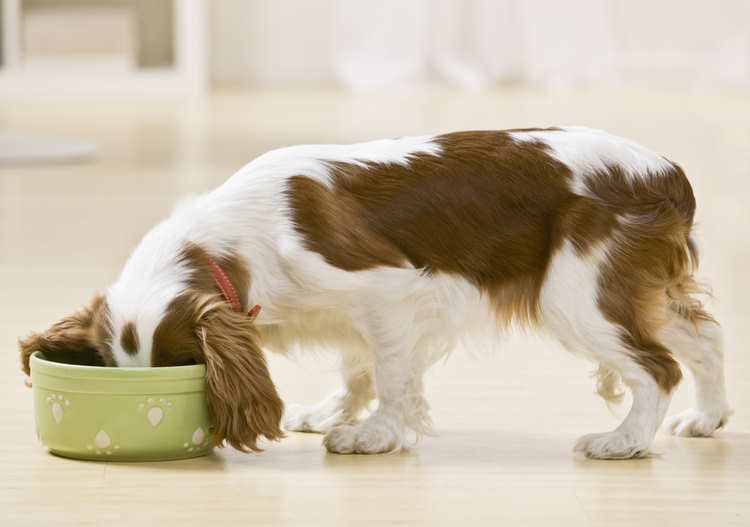 Vitamins and Minerals Added
Most of the ingredients after the main ones are those of vitamins and minerals. It is important to note that many of the vitamins were added back into the mixture after processing.
When you see ingredients such as, "Vitamin B 12 supplement," you know that this vitamin did not come from any food ingredient. It is healthier to obtain minerals and vitamins directly from food. in the Pro Plan Focus Dog Food Review, we noticed a total of five vitamins that had been added back to the formula after the food was processed.
Explanation of the AAFCO Statement

Their AAFCO Statement states that Their
formulas are complete and balanced for the age of the dog, which means
that the food provides all the necessary nutritional needs for dogs.
We must give credit to the Nestle Purina company for doing feed trials.
We know that the company has done at least one feeding trial based on
their AAFCO Statement or Nutritional Adequacy Statement.
The Nutritional Adequacy Claim states,
"Animal
feeding tests using AAFCO procedures substantiate that Pro Plan Focus
Adult Toy Breed Formula provides complete and balanced nutrition for
maintenance of adult dogs."
What does this mean?
A feeding trial
is a test performed on at least 8 healthy dogs for a period of six
months. Dogs in the feeding trial are examined by a veterinarian before
and after the trial, weighs are taken, blood samples drawn and a
pre-measured amount of food is served and recorded daily.
There is more to feeding trials than we have space here, but basically, the diet
fails if any dog:
exhibits clinical or pathological signs of a nutritional
deficiency
the dog loses more than 15% body weight or
if blood tests
show values outside the norm
Feed trials are considered superior and
more costly to the company than other options such as laboratory
testing.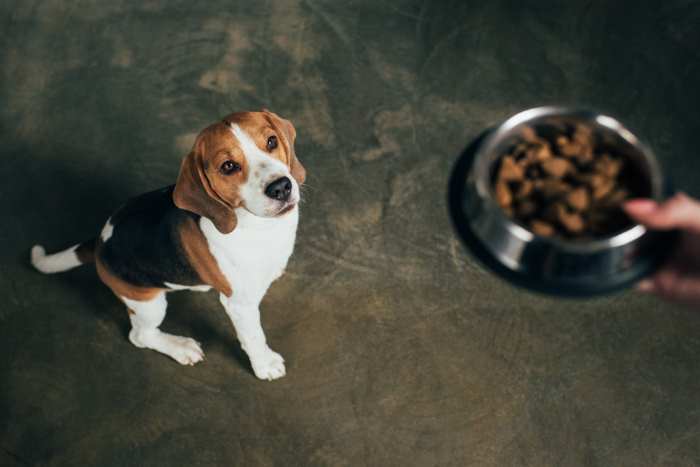 The down side to AAFCO Statements containing feed trials is that most
manufactures have more than one product.
Purina has a substantial
number of products. The manufacture is allowed to use this statement on
all of its products if at least one of their foods meets the criteria
providing that the other foods displaying the statement provide the same or greater amounts of
nutrients.
There is really no way to tell if this particular product
went through a feeding trial.
Explanation of Dry Matter Calculations

Dry Matter Basis Calculation

Protein: 34%
Fat: 19%
Fiber: 0.03%
Carbohydrates: 34%
Dry Matter Basis (DMB or
DM) is a good way to compare the amount of protein, fat and carbohydrates in a food. This calculation removes the water leaving the actual nutrients in place. It is not fool proof though. The guaranteed analysis values are used but the values listed are either minimums or maximums. If fat is listed as a minimum of 17% it may actually have more.
---
Final Thoughts about Pro Plan Focus Dog Food Review

The Purina company has been around for a very long time. The original
company can trace its roots back to the nineteenth century. Many of us
grew up feeding our dogs Purina Dog Chow because there was little else
on the market.
Now the company is very involved in the world of
animals sponsoring dog shows, providing veterinary health products to
animal hospitals and assisting breeders. Their publications, read widely
by dog and cat fanciers provide information concerning health,
nutrition and reproduction.
Breeders are able to obtain free
packets of food and puppy kits to give to their buyers. There are also
rebates provided for high volume buyers. The brand is used widely among
show dog folks. Unfortunately the brand does not score well using the
scale we use on this site.
To be sure, there are few people who have
not heard about the Purina brand, it is readily available and the cost
is competitive. Each product should be evaluated separately but it seems
that Pro Plan Focus Toy Breed Formula is lacking in quality.
Resources and Additional Reading

Interpreting Pet Food Labels, Center for Veterinary Medicine, U. S. Food and Drug Administration
Applied Veterinary Clinical Nutrition, edited by Andrea J. Fascetti, Sean J. Delaney
If you found Pro Plan Focus Dog Food Review Helpful, May we Suggest

Does This Article Deserve Your Thumbs Up?
We always appreciate your support and encouragement. Your thumbs up means so much to us. Please like this article.
If you find this page or any page on Small Dog Place Helpful, or Useful in anyway, I'd love it if you would click the small heart found on the bottom right of each page.
You can also share or bookmark this page — just click on the: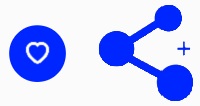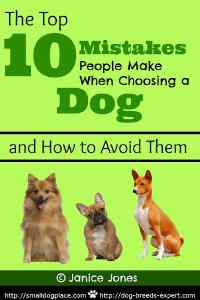 Free Monthly Newsletter
Sign Up for Our Free Newsletter and get our Free Gift to You.
my E-book, The Top 10 Mistakes People Make When Choosing a Dog (and how to avoid them)



This article was originally published by Smalldogplace.com. Read the original article here.